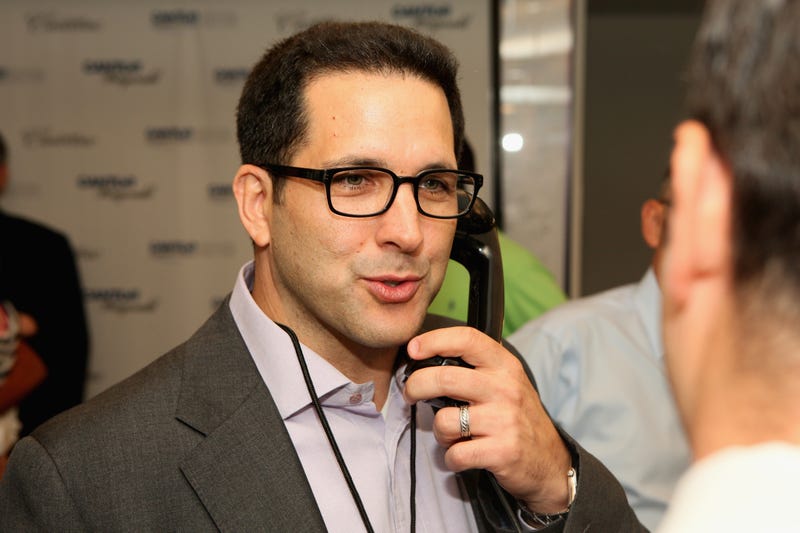 In Richard Deitsch's weekly media column at SI.com, ESPN's Adam Schefter fields questions about why he decided to publish photos Jason Pierre-Paul's medical charts, rather than simply report that the Giants DE had his right index finger amputated after a fireworks accident. His answer, roughly: if you can prove a report is true, why wouldn't you?
Schefter and ESPN were the subjects of criticism for publishing the hospital records, even though as a reporter he's not liable for any medical-privacy violations. (The Miami hospital has promised an "aggressive" investigation into who leaked the records.) But in his interview with SI.com, Schefter says he didn't give it a second thought:
"This was a public figure and franchise player involved in a widely speculated accident with potential criminal behavior in which there was a cone of secrecy that surrounded him for five days that not even his own team could crack...[I]n a day and age in which pictures and videos tell stories and confirm facts, in which sources and their motives are routinely questioned, and in which reporters strive to be as accurate as possible, this was the ultimate supporting proof.

[...]

"In trying to be thorough and accurate, we delivered that news as soon as possible with the supporting proof if it happened. To me, that's just doing my job"
I agree, reservedly: this was a matter of huge public interest, and any good reporter's first instinct should be to share firsthand documentation unless legally constrained. But I'm not sure that Schefter gained enough in publishing those images to offset the risk of getting his source in trouble. Schefter's accuracy is generally unimpeachable (even if his motives are worth parsing): if he had said Pierre-Paul's finger needed amputation, everyone would have believed it. And he would have been proven correct in due time. A straight report would have made him first, correct, and wouldn't have implicated anyone in illegally capturing and sharing hospital records.