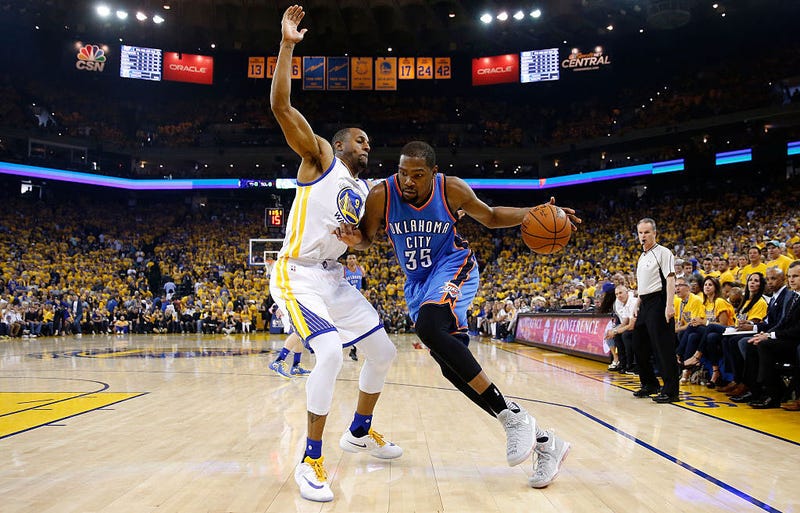 The NBA last season was, functionally, a three-team race. But according to Andre Iguodala, the best of the three didn't even make the finals.
"[The Thunder] were the best team last year in the league in the playoffs," Iguodala said of OKC. "They were better than us. They were better than Cleveland. They were the best team in the playoffs. They should've won a championship."
There are entire alternate timelines that pivot on something so simple as a kick in the cock and balls, but the playoffs really could have gone so many different ways. Remember when the Thunder were up 3-1, and it looked like Golden State had no answer? If OKC had closed out that series, how would a Thunder-Cavs Final have played out? I would love to know, but we never, ever will.