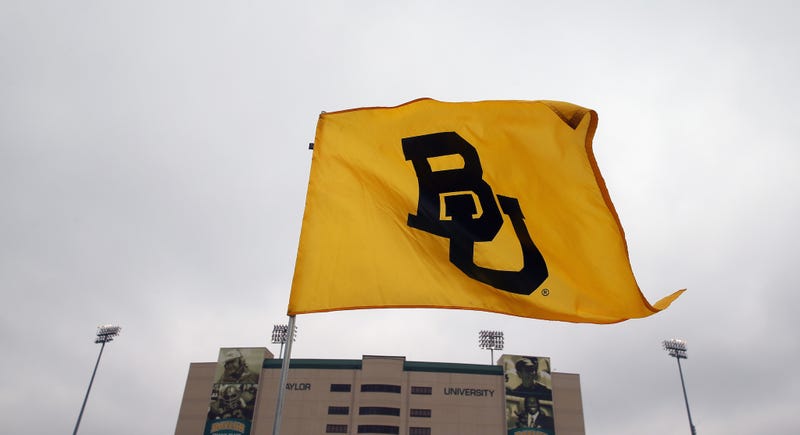 It shouldn't surprise anyone that Baylor acted like it would come clean and then didn't actually do so. For about a minute, Baylor made it appear like it was going to open up about how its leaders downplayed or even covered up sexual assault on campus, especially when football players were the ones being accused. They sent out a press release, scheduled a conference call with reporters, and released two "reports."
The press release was a press release, and the conference call ended up being nothing more than talking points read aloud, with sporadically thrown-in apologies. President Ken Starr (yes, that Ken Starr) isn't getting fired, it turns out, but will still be around as a tenured professor at the law school and a chancellor whose job duties include "religious liberty." Football coach Art Briles is "suspended," and they'll get around to firing him eventually. Some people have been fired from the administration and athletics, but Baylor regents refuse to give out any names or even details, like how many were let go. The most specific thing said about changing athletics was some PR bullshit about how they will "review policies and protocols regarding transfers and recruits as well as opportunities for Athletics personnel to integrate across non-athletics programs within the University."
Then we come to the "reports." Just how much more do the two "reports" released today tell us? Only slightly more than nothing.
You can read the Pepper Hamilton document, the first of the two so-called reports issued today, here. It's just a long list of things Baylor promises to do better in the future, raising the question of what Baylor has done to earn anyone's trust on this. At best this document reads like the top-level report before the detailed review that never comes.

You can read the second so-called report, the Board of Regents' "finding of fact," here. It contains almost no facts; it has no names, no timelines, no dates, no specific examples; and it has no quotes from anyone who was interviewed or selections from emails or documents that were cited. Yes, it levies some horrifying allegations—that administrators discouraged people from reporting, that there was a failure to respond to reports that were levied, and that in one case "those actions constituted retaliation against a complainant for reporting sexual assault"—but it doesn't address them in anything more than the broadest possible language.