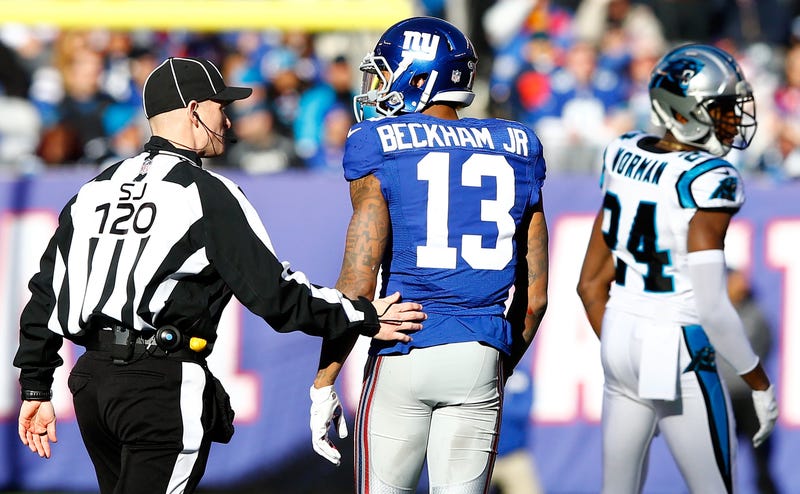 NFL VP of officiating Dean Blandino said that he spoke with an official at the height of the personal foul battles between New York and Carolina, and told him that the league would support the ejection of Odell Beckham Jr., and possibly Josh Norman as well.
On NFL Network last night, Blandino revealed that he was in the ear of the game's replay official, sitting in the press box, and told him to pass along a message to referee Terry McAulay.
"The crew was doing a really tough job of trying to keep the game under control," Blandino said. "They had spoken to both head coaches. They had spoken to the players. There was a point during the game when I did get on the headset to the replay official to remind the referee that, 'You can eject players. You'll have our full support. This thing cannot get out of control.'"
Despite any batplay, Beckham should have been ejected. The handfighting between he and Norman was escalating, and the helmet-to-helmet hit he put on Norman was genuinely dangerous. But that became clear only on the replay. It's possible the officials on the field didn't see that last hit—it came away from the ball, and there are already a million other things for them to keep their eyes on. They threw a flag, but it was for the pushing and shoving after the earholing. Blandino doesn't have the power to tell officials to eject anyone, so his call was a helpful reminder to keep an eye on things.