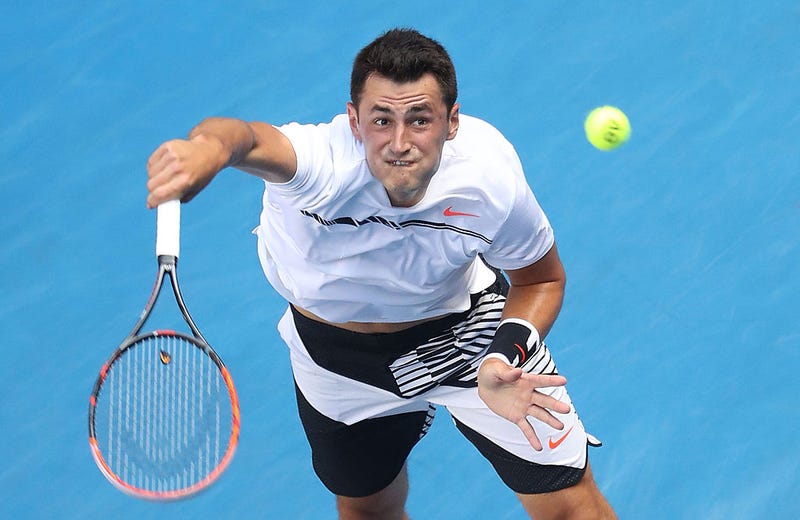 Bernard Tomic is the second-best prospect from Australia and now, miraculously, the first-best at not giving a shit. That's quite an accomplishment given the oeuvre of his close friend and compatriot Nick Kyrgios, who tanked his way to a $25,000 fine and hit a tweener at the climax of a fifth-set collapse at the Australian Open. But you haven't yet considered Bernie's masterpiece from yesterday at the Delray Beach Open. For full appreciation, keep in mind that No. 31 Tomic did all this before going up 4-1 in the deciding set against No. 51 Steve Darcis, then losing.
Let's review. Good footwork:
Airtight approach and volley:
Never gives up on the point:
Tomic slumped to a loss, 3-6, 6-1, 6-4, but that's not really the competition at hand. This is what we care about:

Nick Kyrgios, at his very best, is not just tanking but actively berating fans.