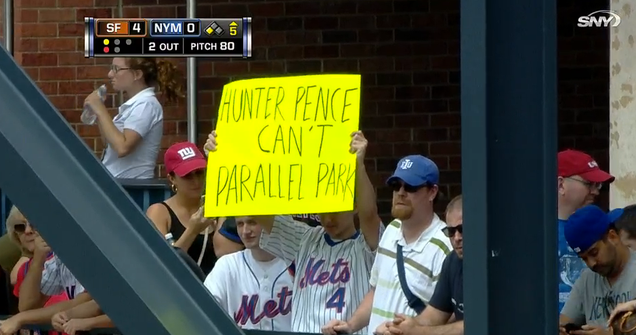 Damn! Are you going to defend yourself, Hunter Pence, or let this dude trash your parallel parking skills?
These Hunter Pence insults have been going on throughout the weekend. I don't believe there's an actual explanation behind them, so enjoy them for what they are, because these signs are better than the usual fare. On Friday, these Mets fans clowned on Pence for his eating habits: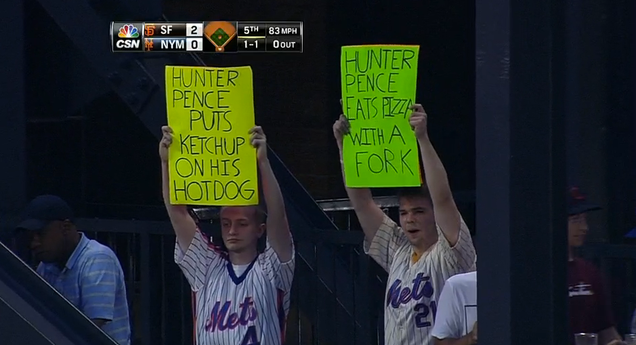 In addition to the parallel parking critique, there was another sign from today's game:
Just when @hunterpence thought he was out, they pulled him back in. http://t.co/5UmRn9ei3t

— MLB GIFS (@MLBGIFs) August 3, 2014
How does it feel to be so thoroughly owned, Hunter Pence?