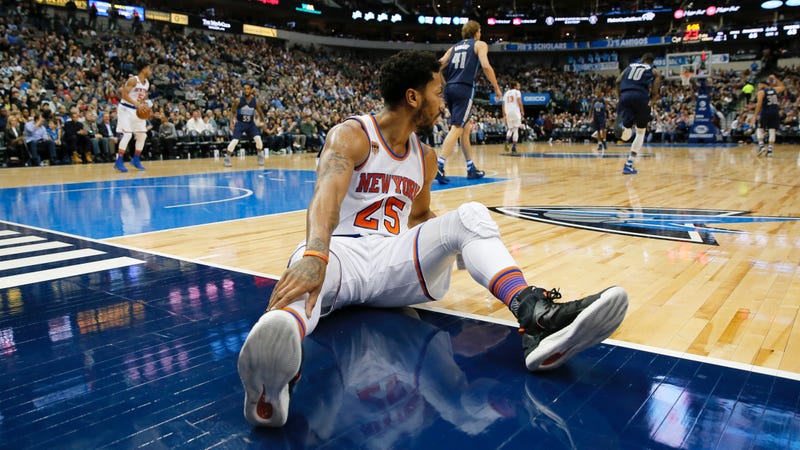 Here are two sets of Derrick Rose numbers.

The first set is 17.7 points per game, and 46 percent shooting from the field. Those are numbers Rose is producing on the court for the New York Knicks this season.
The second set of numbers is $21 million, and zero. That's Rose's salary this season, followed by the salary he's due next season.
One of those sets of numbers, I guess, is not a totally indefensible reason to trade for Derrick Rose. The other one is a stupid reason to trade for Derrick Rose. If you are a fan of one of the teams reportedly sniffing around the possibility of trading for him—like, for example, the Timberwolves, whose coach and head personnel honcho, Tom Thibodeau, was Rose's coach for five years in Chicago and is famous for the fanaticism with which he sticks by certain players—you are hoping the doofuses in charge can tell which is which.