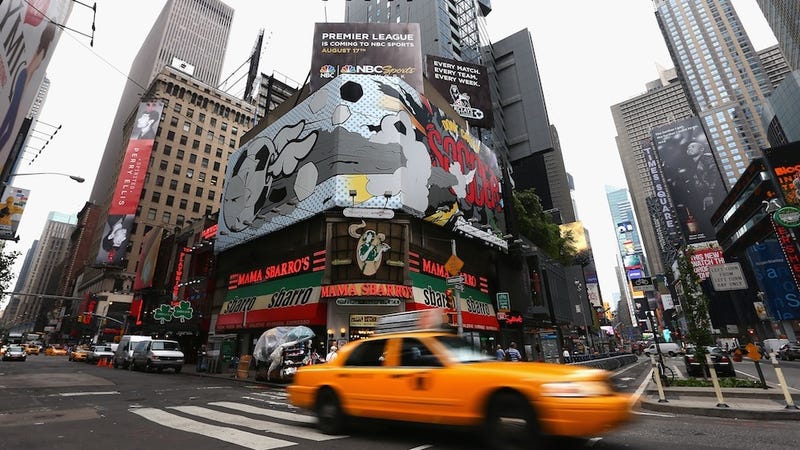 Alright, so we've now gotten through two weekends of this brave new world where everyday Americans can watch any Premier League soccer match they want across NBC's network of channels or online. It's only been two weeks, but we're ready to call it: NBC Sports' soccer coverage is the shit.
First, let's reminisce. When I was on the come up, professional soccer didn't really exist on television. Then we hosted the 1994 World Cup, which gave way to Major League Soccer, and that was cool because DC United was stacked and won all the time. MLS, however, is inferior to the Premier League in almost every conceivable way, and in the late '90s, the league was a mere shadow of what it is today. The 1998 World Cup helped a bit, and soon we got to watch Manchester United, Arsenal, Liverpool, and Chelsea when they played each other.

But it's different now. There have been more World Cups, and they amp interest every time. Our women's national team is ridiculous and people like Alex Morgan play on it, and our men's team doesn't suck. Major League Soccer is a good, marketable product that attracts fans and keeps acquiring international stars and/or has-beens, which only adds to us wanting to know what's going on elsewhere. FIFA is one of the greatest sports games ever. More and more people are growing to love soccer, especially English soccer, partly because the Premier League's been long viewed as the best league in the world, and partly because they speak English.