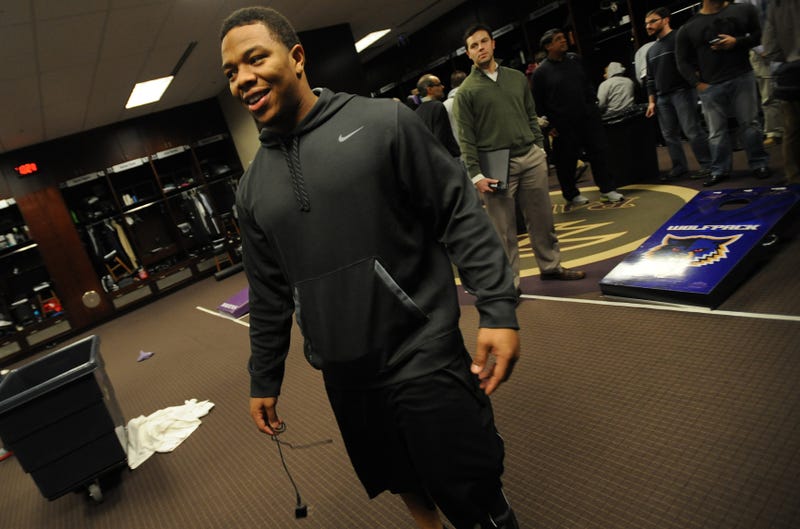 A casino is the worst place to commit a crime; There are cameras everywhere.
According to Sports Illustrated's Robert Klemko, police have surveillance video of Ravens running back Ray Rice allegedly striking fiancée Janay Palmer at Revel Casino in Atlantic City on Saturday.
The sparse police summons says only that Rice is accused of "striking her with his hand, rendering her unconscious." (Palmer's summons reads the same, minus the unconsciousness.) Neither requested medical attention, but both were arrested and charged with simple assault.