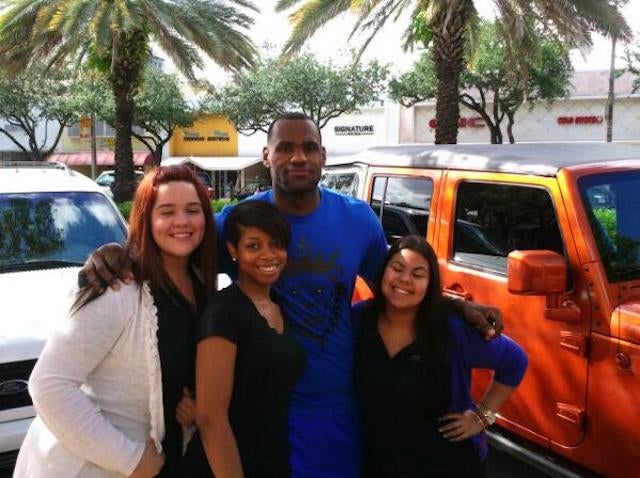 Your family member takes a photo with a basketball star and you want to share it with the world.
MY SISTER AND HER FRIENDS JUST MET DERRICK ROSE DAMN SHES SO LUCKY SMH!!! pic.twitter.com/jo2jGvyVjg

—               (@mouqeet_) April 16, 2014
The tweeter appears to live in the UK, so he gets a pass on this case of mistaken identity. Still, it doesn't say much for LeBron's Q rating.
Previously: That isn't George Bush, Sir | That Isn't Arian Foster, Ma'am | That Isn't Dwight Howard, Ma'am