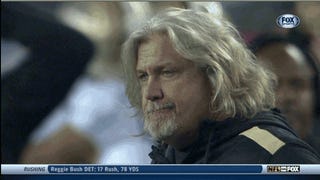 Patriots 30, Saints 27: Holy shit.
The Patriots held a 17-7 lead at halftime, but the Saints tied it up midway through the third quarter. Injuries to Aqib Talib and Jerod Mayo hurt New England's defense, especially, as he was covering Jimmy Graham incredibly well. (Graham had no catches.)
Fast-forward to about three and a half minutes left in the game. On third and 20, Drew Brees threw a perfect TD strike to Kenny Stills, giving the Saints a one-point lead. Brady had a little over three minutes to lead a drive that could end in a field goal. The Patriots went four and out on their own 24. Game over? Not yet.
New Orleans called some runs to kill the clock, forced the Patriots to use their timeouts, and kicked an easy field goal. Brady gets a second chance to lead a game-winning drive, but now it has to end in a touchdown. On the first pass, Brady decided to deep throw to Julian Edelman on one-on-one coverage, even though the Patriots had plenty of time. Keenan Lewis picked him off. Game over? Wait a second.
The Saints called another batch of running plays to kill even more time, with a Drew Brees play-action pass ending in a sack on third down. They punted—poorly—with 1:13 left. With no timeouts left, Brady engineered a drive from New England's 30-yard line, ending with this: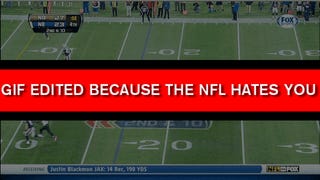 Rob Fucking Ryan was left crushed as the Patriots rallied for the win.