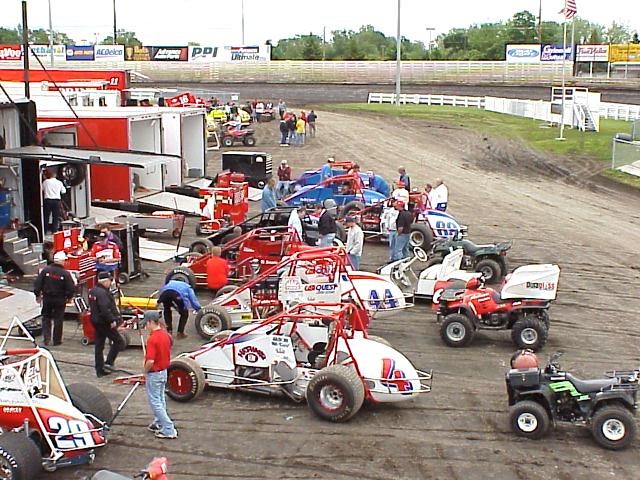 Chase Johnson's sprint car sped off its starting blocks and into the pit area this evening at the California Sprint Car Civil War Series, where it hit and injured multiple spectators, reportedly killing two.
News10 in Sacramento has published a preliminary story:
A sprint car crash injured multiple fans at the Marysville Raceway Park Saturday.

A car drove out of the pit ramp at full speed and hit several bystanders.

It's unknown how many people were injured in the crash.
News10 also retweeted this, from Steven Blakesley, a race announcer on the scene:
The word I have is two have passed away. 1 at the scene and 1 away from the scene. I can't speak for track as far as names

— Steven Blakesley (@StevenBlakesley) March 17, 2013
He added this shortly after:
@jennafryer I am here. Sprint Car race in CA cancelled after a car went off pit exit ramp at full speed. Two individuals were killed.

— Steven Blakesley (@StevenBlakesley) March 17, 2013
In communication with other Twitter users, Blakesley noted that the car never entered the stands, and that an "apparent failure sent [the] car off track at full speed."
The above photograph (via) shows a pit area for a sprint car race, though not the pit area at this race. We'll update if more information becomes available.
[News10]