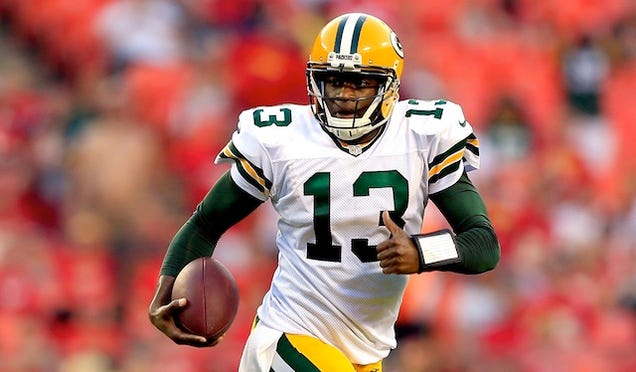 We've been down this road before with Vince Young. Last season, he sent very sad tweets to both the Tennessee Titans and Larry Fitzgerald, letting both parties know that he was still available to play quarterback in the NFL. Like, extremely available. Yesterday, Young was up to his old sad tricks.
While watching Matt Schaub limp off the field during yesterday's Rams-Texans game, Young noticed a few people in his Twitter timeline suggesting, jokingly or otherwise, that the Texans ought to sign Young. Vince Young was fully on board with that idea:
"@slimthugga: I'm about to go pick up Vince Young" Fam I will b ready by 3

— Vince Young (@VinceYoung) October 13, 2013
Let them know VY is in shape and ready to go! I always loved my birth place and everyone who lives in it IM READY

— Vince Young (@VinceYoung) October 13, 2013
Vince Young, please stop doing this.