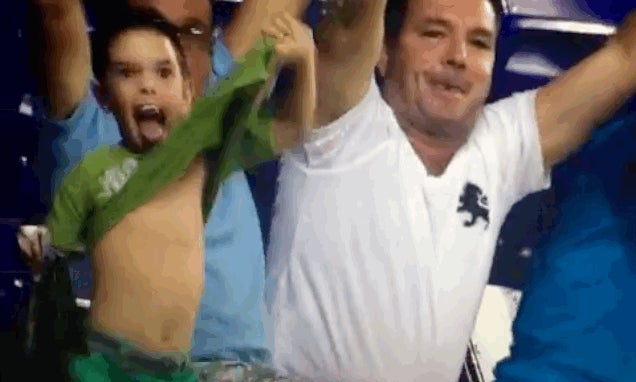 A marlins fan cheers his team on.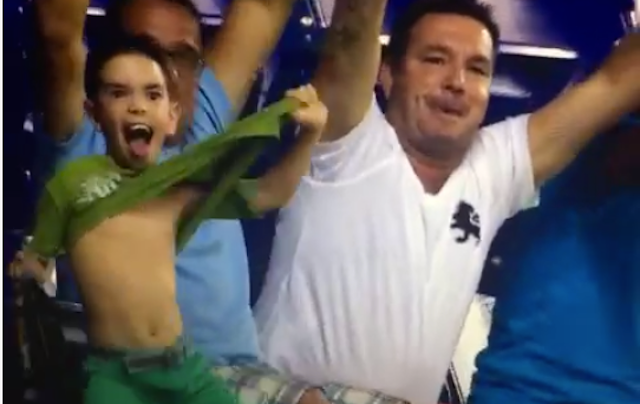 At a recent Marlins game, the camera panned through the stands and lingered on one small fan, putting him on the jumbotron. Fans often notice when this happens, and they get excited and wave at the camera and everyone has a nice time. This kid, though, took things to another level, creating the greatest moment in Marlins history.
If you're uncomfortable now, try imagining what kind of noises he's making.