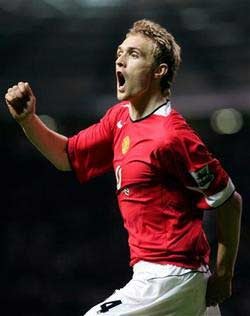 You thought Felix Pie's injury was the extent of brutal sports ailments? Obviously not: Who doesn't like some bathroom boo-boos?
First up, Manchester United midfielder Darren Fletcher bashed himself in the head with a bathroom door.
Said the staffer, "It seems that there was something seriously wrong with the toilet door. I don't know if fittings had come loose or what - but when Darren went to open the door, it came away and clobbered him. It was a nasty wound but it could have been worse."
But Kaz Matsui has him beat; he's gonna miss 4-5 days because of anal fissures. Yikes, bonzai.
Darren Fletcher Gets Attacked By A Bathroom Door [FanIQ]
Updates On Matsui, Loretta [Houston Chronicle]