It was the best of times, it was the worst of times. There was pessimism, hope, and ultimately failure. There was schadenfreude; oh, was there schadenfreude. There were also huge games, mesmerizing goals, and more twists in the title race than a M. Night Shyamalan movie (but actually good). To cap off an especially thrilling English Premier League campaign, let's take a look down the table at how we got here.
The European Places
Not only was this a historically competitive title race, with four teams harboring legit championship hopes through most of the season, but even a top four finish wasn't guaranteed to anyone for a change. In the preseason most pundits expected a Chelsea or Manchester City championship, in the early goings of the campaign Arsenal were playing too well for even the most seasoned Gunner fans to deny that they had a real shot at the title, then Chelsea took over for a while before Liverpool took the baton right up to the finish line, where Manchester City stormed back to rip it out of their hands, along with their hearts.
But keeping the pace right below this level was Everton. They were never in the running to be crowned champions, but their consistent, expansive style of play, brought about by new manager Roberto Martínez, was enough to chase the final Champions League spot right up to the very end.
G/O Media may get a commission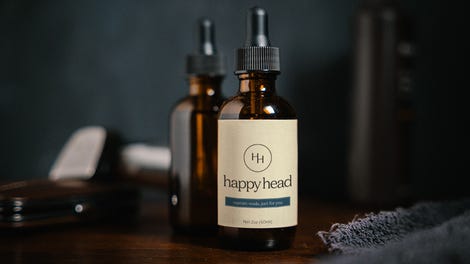 Some more specifics:
Manchester City
As disappointing as Liverpool not winning was for a neutral like me, Man City definitely deserved the title. They played the best soccer for pretty much the whole year and only didn't run away with the thing because of some shock dropped points early in the season.
I mean, they have the most complete midfielder in the world. (No one is as simultaneously adept at passing, scoring, and defending as Yaya Touré.) They have one of the world's best strikers when Sergio Agüero is healthy. David Silva is one of the best playmakers in the world. Samir Nasri is an attacking Swiss Army knife, capable of slicing through a defense with an incisive through ball, a penetrating dribble, or a shot from distance.
They also enjoy the deepest squad in the land west of Munich. When Liverpool needed to change the game, Rodgers could only look down his bench and ponder whether Victor Moses or Iago Aspas should be the one to sail a couple over the bar late in a close match. Mourinho every week had to guess which old man, Eto'o or Torres, was more likely to stand just right so that an Eden Hazard cutback could smack off their face and into the back of the net. Pellegrini, on the other hand, could call on a 10+ goal scorer like Álvaro Negredo or Edin Dzeko, or maybe a touchline demon like Navas or James Milner, or maybe even a more defensive midfielder like Javi García to free up Touré to rampage forward at will for win of his 20 freight train goals. Outspending everyone year after year does have its benefits.
Liverpool
We have to talk about Liverpool, who made it to the ball and immediately hit it off with Prince Charming, only to hear "Drunk in Love" on the speakers and then watch the Prince's old flame Duchess Diva lure him to the dance floor, where they proceeded to grind the night away. Sure, Cinderella still ended up with Earl Easy-Going, but it's just not the same.
But we can't understate how much of an improvement the Earl's mansion is from the slums Liverpool called home in the recent past. We will eventually appreciate this Liverpool season for the inspiring style of play and incredible results for all but the final month. Luis Suárez put on the best goal scoring display in Europe's top five leagues (he tied Ronaldo for most in Europe but plays on a substantially inferior team, is in a more difficult league, and doesn't take penalties) and in Premier League history, tying the highest tally in a 38 game season despite missing five matches due to suspension and getting no penalties to pad his stats.
Meanwhile, Raheem Sterling is currently the best teenaged player in the world. In Sterling, Jordan Henderson, EPL golden boot runner-up Daniel Sturridge, Philippe Coutinho, they have an under-25 core any side in the league would be jealous of. With Champions League qualification and the windfall that brings, they can further deepen the team to stand up better against Manchester City when they aren't only competing in one competition. Their future is bright. It just sucks that they came so close to doing something really special and didn't quite get there.
Arsenal
It seems so long ago when the Gunners thought this year would finally see them return to glory, but in fact Arsenal was top of the table for nearly half the season. And while Arsenal have a good shot to do the double (FA Cup, plus the top-4 trophy), they have to consider the campaign a failure.
The upside is that it isn't totally Arsenal's fault. They were incredibly active in the summer transfer window for once, putting in bids for Luis Suárez and Gonzalo Higuaín and successfully snapping up a truly elite player, Mesut Özil. We saw what this team can do, and when they were at full strength it was enough to make even the most pessimistic Gooners briefly set aside their razor blades and believe in the power of dreams, hope, and the Wenger Way.
But when you lose game-changing players like Aaron Ramsey, Theo Walcott, Jack Wilshere, and Özil for significant amounts of time due to injury, falling off that league-leading pace is inevitable. Even just getting Özil and Ramsey back for the last few games was enough for them to remind us why they were on top for so long. If they can stay healthy next season and find a striker you actually expect to finish chances at a respectable clip, they should be good enough to push for another title run. [Pencils them in for fourth.]
Everton
It only took Roberto Martínez one season to wipe away the Toffee faithful's memory of departed manager David Moyes, leading the Liverpool club to a higher league finish than Moyes's Manchester United. And even if he hadn't lead the club to its highest point total since its '80s heyday, Everton fans would no doubt have been delighted by the Blues actually taking the initiative against their opponents rather than the staid style Moyes brought with him to Manchester. Though they missed their goal of Champions League qualification, it looks like Martínez is the man to lead them onward.
However, what the team looks like going forward will depend on how they are able to field a team good enough to reach their aspirations on an Evertonian budget. Whether they can bring back top goal scorer and veritable man-child Romelu Lukaku either on loan or in a transfer will go a long way in determining their ceiling, as well as the fates of fellow loanees Gareth Barry (soon to be out of a contract with Man City so eligible to be signed for free) and Gerard Deulofeu (there is a framework with Barcelona that could allow for another year on his loan, but Barça might want him back sooner rather than later). Martínez has pitched Everton as a high-level finishing school for top prospects on loans, but we'll have to wait and see if this approach can be successful from year to year.
Tottenham
Tottenham were Tottenham, and with manager-in-waiting Louis Van Gaal apparently now Man United's manager-in-waiting, it looks like Tottenham will remain Tottenham.
The Mid-Table
If finishing in the top four is like a trophy, why can't finishing top of the mid-table be worth a least a plate? Hooray, Manchester United, you didn't go without silverware! If anyone from this range of the league deserves plaudits, though, it's Southampton, who proved that featuring young Englishmen groomed to play attractive soccer makes for at the very least entertaining viewing.
Manchester United
Oh, Manchester United. Yours was the one club that brought Premier League fans of all stripes joy this season. The only question for most of the year was what would be the absolute lowest threshold of success the board could set for David Moyes to make a second-year return not an outwardly fraudulent decision deserving of mass fan and sponsor protest. Turns out, missing the Europa League with the same team that won the league the year prior narrowly clipped that bar, so Moyes was fired. Reminisce on what was a wonderfully disastrous season with our Lolunited tag and let's see if there isn't more fun awaiting us come August.
Southampton
Southampton became everyone's second team this year, in large part due to an attacking style orchestrated by the next group of flashy young Saints destined to shine for one of England's big clubs in the near future. Following in the footsteps of Gareth Bale, Theo Walcott, and Alex Oxlade-Chamberlain were Adam Lallana, Luke Shaw, and James Ward-Prowse. Throw in Rickie Lambert Jay Rodriguez, and a league-high 58% average possession stat and Southampton were winning points and fans faster than United were losing both.
They started the season with only one defeat from 10 matches and were only one point out of second at that juncture. Their European aspirations were pretty quickly dashed soon after, as were their relegation chances, so they spent most of the year plying their trade spurred by neither fear nor desperation. Should they keep most of their team together, expect to see more seasons of a comfortable yet compelling Premier League existence.
Stoke City
Time for the Americans at Stoke round up! The good: Geoff Cameron made 37 league starts for the Potters, and is the team's second highest-rated player according to Who Scored. The bad: Brek Shea made only one substitute appearance for the club; his loan to second-tier Barnsley—you know, to get some game time before the World Cup and maybe impress his Stoke bosses—was cut short after he probably flipped the bird to a Barnsley fan. The non-existent: Juan Agudelo was a January addition, but was unable to qualify for a work permit so he was sent on loan to Utrecht. He recently reapplied for the work permit but was again denied. Maurice Edu is still under contract with Stoke, but is currently on loan with the Philadelphia Union. Stoke wear red and white, but the Americans add the blue themselves.
Newcastle
Ugh. We know being safely mid-table year after year is a decent Premier League existence, but have some fucking balls, guys. How about trying for something for a change?
Crystal Palace
Normally you wouldn't think a newly-promoted club like Crystal Palace would have much influence on the top of the table, but this year the fight for the Champions League places ran through Palace. Chelsea's March 29th loss at Crystal Palace was the crippling blow to what could've been their title-winning run-in. A few weeks later Palace defeated Everton on their home field to give Arsenal the upper hand on fourth. Two of the Eagles final three matches of the season came against Liverpool and Man City. Liverpool drew, City won, and that was that.
Swansea
All there is to say about Swansea after this injury-plagued, up-and-down campaign is that Wilfried Bony is a beast.
The Relegation Battlers
The relegation battle this year was typically fierce. At least eight teams in the league at one point in the season had reason to seriously worry about staying up. The bottom three clubs on New Year's Day all fought their way back to safety by the end of the season. Of the three newly promoted teams (Hull City, Cardiff City, Crystal Palace), only Cardiff was sent back to the Championship. They will be joined by Norwich City and Fulham.
Sunderland
Of the three teams in the relegation places at the turn of the new year, Sunderland's escape was the most impressive. As late as April 26th they were still toiling away in last place. But four wins from their final five matches was enough to launch them up to 14th.
More importantly though, Sunderland staying up means we'll most likely get another season of Jozy Altidore in the Premier League. Sadly, the emergence of Connor Wickham, an even younger and more highly-regarded striker than Jozy, likely means that minutes will be even harder to come by next fall. Oh well. Being the backup forward on a Premier League team is better than starting for some JV MLS team. Keep your head up, kid.
Fulham
It's pretty fucked up that a club like Fulham was terrible enough to be relegated. They've been solid Premiership standbys for over a decade now, and as recently as a couple years ago were a legitimately entertaining team to watch (if mainly for the Clint Dempsey goals). Fulham have a pretty good youth academy, though, so maybe they a trip to the second tier to blood the youngsters who can fight their way back to the top isn't such a terrible fate. Be warned, though. Removeth the Michael Jackson statue nevermore.
Cardiff City
No, Vincent Tan. Thumbs down.