A selection of stories from the week we were all Wildcats, except the ones from Kentucky.
Bruce Pearl's First Con, And The World That Created A Monster | In the wake of Pearl's firing, it's worth revisiting that seminal moment in his career, the Deon Thomas recruiting saga, from which we've obtained a number of little-seen and revealing documents. It may not have been the most important sports scandal in recent memory. Given what's happened at Tennessee, it may not have even been the most important to involve Pearl. But it was a model scandal. (Daniel Libit)
G/O Media may get a commission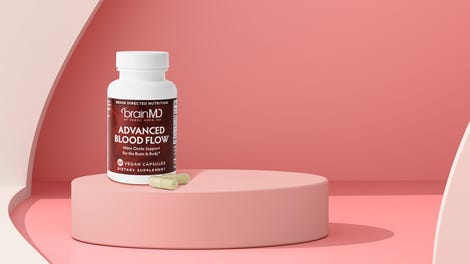 Madness! Madness! | While tears tumbled down Mama Singler's face, we rejoiced in Duke's defeat, shuddered at Frank Martin, fell in and out of love with BYU (and were blinded by the Jimmer's whiteness), met Derrick Williams, and stayed away from Newark.
Many Special People Excitedly Posed For Pictures With Jim Tressel Last Week | Here are some photos of Jim Tressel luxuriating in the glow of Middle America. (Brian Hickey)
• ALSO: Photoshop contest!
Pat Jordan Recalls Bo Belinsky: A Modern-Day Athlete From A Bygone Era | He fucked Ann-Margret, Mamie Van Doren, Tina Louise, Connie Stevens, and he partied with Eddie Fisher, Dean Martin, and Henry Fonda. But in those days fucking Hollywood starlets and showing up at his team's hotel at 5 a.m., "reeking of bitch and booze," was not exactly what team owners, managers, sportswriters, and fans expected from their idols. (Pat Jordan)
Compiling The Absurd Box Score For Space Jam; Or, Shawn Bradley Sucked Against Cartoons, Too | By now, we're all familiar with the story: In 1994, an alien spacecraft lands in a minor league ballpark in rural Alabama, delivering Birmingham Barons outfielder Michael Jordan just in time for the first pitch. Though team officials are initially upset about the booster-jet inflicted damage to the field, their shock melts away when the magnitude of what Jordan accomplished during his brief disappearance becomes apparent—the salvation of the Looney Tunes universe via basketball game, as documented in the 1996 film Space Jam. (Andrew Mooney | HSAC)
• ALSO: The statistical oddities of BASEketball | The Fresh Prince of Bel Air's Usage Rate
Tiger Woods Is Screwing Again, Everybody Run | Tiger Woods is at Bay Hill this week and one restless journalist there will ask about the reports that Tiger is now boning an IMG exec's stepdaughter. Maybe two. But if that happens, playful Tiger on Jimmy Fallon reverts back to scowling Tiger and then every writer there will have to work much harder to wrangle a human-sounding quote from Tiger about something innocuous like his swing. So it's back to normal. (A.J. Daulerio)
Erik Kuselias Makes Friends At Golf Channel Just Like He Did At ESPN | According to several folks, former ESPN Horndog extraordinaire Kuselias and "Morning Drive" co-hostess, Holly Sonders, are having an affair which may or may not be iilicit, depending up the state of Kuselias' marriage. But the relationship chafed one co-worker enough that they informed us about it (anonymously) after which they claimed to make a formal complaint to the HR director at Golf Channel because it was "not consistent with our [GC's] culture and integrity." (A.J. Daulerio)
For The Sake Of Sex: Serena Williams Drops Pants, Pretenses In Video Game Ad | Let's talk about sex. More specifically, sex, and sports, and video games, the perfect trifecta of ways to grab a certain demographic's attention, and hopefully dollars. Watch the above commercial, a web-only spot for 2K Sports' Top Spin 4. I'll give you a couple of minutes if you need some time alone. What you just saw was Serena Williams, wearing a butt-bearing leotard, thigh-high boots, and tons of makeup and jewelry, playing video game tennis against a leather-clad actress (before an athlete, or a gamer). There is rhythmic grunting. Splashed in big words over Serena's come-hither face is "The World's Sexiest Tennis Player." This isn't about sports anymore. (Barry Petchesky)
UFC 128: A Hero Is Made And Dollars Are Born | Newark is as close as the UFC can get to New York City, but it's still too far. In the week leading up to the light heavyweight championship bout between Jon "Bones" Jones and Mauricio "Shogun" Rua on Saturday night, the UFC welcomed fans to Radio City Music Hall, paraded a painted Chuck Liddell down Fifth Avenue on St. Patrick's Day and visited Albany to pressure lawmakers to legalize mixed martial arts in New York. And why not? If Saturday's card in New Jersey was any indication, MMA – at least the UFC's version of it – is hardly the savage chaos that yet stirs fear in retrograde moralists. Rather, it's an orchestrated revenue spectacle, one that leans toward the professional wrestling model, with its manufactured heels and heroes. (Luke O'Brien)
The Funniest 7 Seconds Of Casey The Bullykiller's Big Media Coming-Out Party | Casey Heynes, the Australian schoolboy whose bully beatdown so entertained us last week, went on the local version of A Current Affair. But we much prefer the sitdown interview with Ritchard, the bully, who shows no remorse — until prompted by his offscreen mother or lawyer. (Barry Petchesky)
• PREVIOUSLY: The Ultimate Anti-Bullying PSA: Kid Fights Back With Devastating Body Slam
Tips
Have something to share? Check out the tips forum or email us at tips@deadspin.com.
Follow Us
We're on Twitter and Facebook. Won't you stalk us?
Your Deadspinners
Editor-in-Chief: A.J. Daulerio | Senior Editor: Tommy Craggs | Writers: Barry Petchesky, Luke O'Brien | Contributing Editor: Drew Magary | Night/Weekend Editor: Brian Hickey | Video Editor: Emma Carmichael | Contributing Artist: Jim Cooke | Intern: Jack Dickey | Video Intern: Kate Shapiro | Moderators: Comment Ninja Squadron