These days, the Los Angeles Clippers are in pretty good shape. The team is worth $2 billion, is a perennial playoff contender, and has been free of the ownership of racist shitbag Donald Sterling for over a year. With the Clippers entering a new era, one in which they aren't the most embarrassing franchise in pro sports, it feels like a good time to look back at the bad old days, and talk to those who lived through them.
Over the next several days, we'll be hearing from the players, coaches, writers, and executives who found themselves caught in the strange vortex of Donald Sterling's Clippers. Call it an oral history of crushing incompetence.

Today, we'll hear from some of the guys who played for Sterling's teams.
---
On playing for the worst franchise in the NBA
Marques Johnson (forward 1984-87): It was a constant deluge of jokes and comments that that kind of wore you down and made you feel like you were kind of the JV team in Los Angeles.
Norm Nixon, (point guard, 1983-89): At that time, no one wanted to play there. The talent level just wasn't there. You know, it was very difficult.

James Donaldson (center, 1983-85): We were playing to a basically near-empty Sports Arena in San Diego, unless the Lakers came to town, or the Boston Celtics came to town. We played in front of—at times—5,000 people. And that just is not the best of feelings when you're trying to get a home crowd behind you for support. So we felt going to Los Angeles was going to be a great opportunity for us to finally arrive in the big time. Here we are, we thought we would be on par with the Lakers. And they have their home crowd; we have our home crowd, you know, both teams are representing Los Angeles, both teams are competing at the highest level, but that just didn't turn out to be for the next decade or two.

Johnson: Don Chaney, great guy, great coach, a salt-of-the-earth type of guy. He calls a team meeting, because we were on a losing streak. So he's just throws it out there, he's like, "Look, we've got a job to do, and if you don't want to fucking be here, let me know right now, and we'll trade your ass." And he made me captain. We were both Louisiana guys, I really liked him a lot. That was the only thing that kept me from saying, "Please get me out of here." When he said that, I wanted so badly to say, "Uh Don, please. Please get me out of there." But just because of my respect for him I didn't want to clown him in front of the guys. It was so tempting to say, "Please man, get me out of here. Please."
G/O Media may get a commission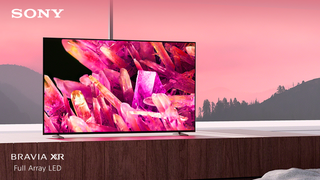 $400 off
Sony 55 Inch 4K Ultra HD TV X90K Series
Bo Kimble (guard, 1990-92): I will say my darkest Clipper moment—nobody knew about this—was that I thought about committing suicide at least 10 to 15 times. For me, being a lottery pick, knowing I'm [one of the] better shooter and scorers on the team, we're losing 15 out of 22 games and you're paying me $11 million and I can't get on the court. I didn't make the NBA because of money, I made it because of my love of the game. So that was something that I'm glad I got past.
Johnson: I had an automobile that was stolen. I went to the police department down there near the Sports Arena off of Vernon to report my car being stolen and the detective, he looked up and said, "Marques Johnson, I ought to arrest you and the rest of those Clippers for impersonating a basketball team."
Junior Bridgeman (forward, 1984-86): It was tough on the coaches, it was tough on the players, and then you had guys who were quietly hoping to be somewhere else. You know, all of those things add up to just a bad situation to try and win in. Just a bad environment.
Gary Grant (point guard, 1988-95): [Leaving the Clippers] was a relief. Knowing, "Okay wow, this is how it's supposed to be."
Johnson: Another time, they retired my jersey at Crenshaw High School and somebody made a comment that I played for the third best team in the city behind the Lakers and Crenshaw. You hear that stuff over and over again, you laugh it off.
---
"I will say my darkest Clipper moment—nobody knew about this—was that I thought about committing suicide at least 10 to 15 times"
---
Nixon: You kind of heard all the rumors about different things regarding how the team was run. And you really never know anything about a team until you're on the team. I think my first thing was I went to a scrimmage out in Orange County. I went into the arena, man, and it was like 300 people. I'm exaggerating. Maybe 2,000 people there. And I had come from a championship team and I was like, "This is gonna be hard."

Donaldson: It really was kind of a castaway ground for a lot of guys who were past their prime, and virtually everybody on the team was disgruntled to be there. It wasn't a place we wanted to be.

Johnson: I went to this place called the Comedy Act Theater, where this great comic Robin Harris was the host, and I think it was D.L. Hughley, I walked in and he just unleashed a barrage of Clipper jokes, and none too complimentary. And everybody just busted up. You're laughing on the outside, but inside it's just kind of gut wrenching to hear that stuff. Especially coming from Milwaukee, where we were division champions four, five years in a row. We were one of the dominant teams in the Eastern Conference.

Harvey Catchings (forward, 1984-85): At that time, Jim Lynam was the coach. Great coach. I really enjoyed the relationship I had with him. You always felt that he was kind of looking over his shoulder. And that's just the kind of atmosphere that you had there.
Nixon: Everybody in the league is a former Clipper.
Johnson: It's a constant feeling of impending doom. You know, Murphy's Law. Whatever can go wrong is gonna go wrong. There was this Sword of Damocles kind of hanging over us.
---
On how the team was run
Bridgeman: I wouldn't say it was dysfunction. It wasn't like we'd show up and there were no uniforms or anything. It was not an air of winning basketball. It was of more of an air of bargain basketball. Let's see if we can do things a less expensive way than what's been done by everybody else in the league.
Donaldson: The players became a revolving door after a while. I remember when I got traded, after my three years with the Clippers, to the Dallas Mavericks, the running joke amongst me and all my teammates, was "I had died and went to heaven." The greatest thing that could happen to me is that I died and went to heaven. To the Dallas Mavericks, who needed a big center like me. One of the fitting pieces on a bona fide contender, and we were for the next several years.
Nixon: You see an organization that's not trying to put together a winner. Every year there were two or three of us [veterans] and nine or ten different players. Every year. Different coach, different players. You could never build a winning team when you're changing players like that. I think that team always made money because there wasn't very much money spent on the team.

Johnson: Our training camp was at Cal Poly Pomona. We stayed at kind of a Motel 6, was our team hotel. So just the atmosphere wasn't like a first class atmosphere like the people really cared about as players. I think that was reflected just in terms of the effort that was given on the floor. And the injuries. You talk about the Clipper curse and being snake bitten and all that. My first day of practice, the first day of training camp, first drill, we had a two-on-one kind of a drill where I had to reach in and slap the ball away, and I remember telling the assistant coach you know this is a dangerous drill. And he's like, "This is a great drill for reaction." My next repetition I broke my finger, my right finger, broke my right hand in my pinkie finger. I broke my hand, I had to sit down in pain, and the guy right after me, Derek Smith, he breaks his left hand. Same drill. I think he breaks his left pinkie finger. I broke a bone in my hand, my fifth metatarsal.
Swen Nater (center, 1977-83): We practiced at a junior high. We practiced at a Jewish Community Center on a short court.
Bridgeman: By the time we got to L.A., the first year they were trying to find a permanent facility, but we would practice at Loyola University after the Lakers or before the Lakers. We'd practice some other places. In L.A. that was not gonna be an issue because you could find places to practice or whatever.
Johnson: It was an atmosphere around that team that didn't promote winning, success, being positive, and whether that comes from the top on down, I tend to think that had a lot to do with it. We were practicing—case in point—we practiced at the Weingart YMCA deep in the heart of South Central. You know, one court was ten feet shorter than regulation. One rim was about nine feet, eight inches high. One rim was about 9-foot-2. These short rims! It was a brand new facility, so I can't knock the facility. It was just the location. We had some guys—white guys—would be a little fear-struck coming through there. It was deep in the heart of South Central. Vermont and Century Boulevard. Again, I'm not sure what the philosophy of management was, or if it was just a cheap place to practice or what, or if it was [the team] trying to ingratiate ourselves into the community, but when you hear about the Lakers and their training facilities in Santa Barbara, and Jerry Buss's private plane.
Kimble: My love of the game was most important, and they took away that for the very first time in my life, it went from being a game to being a business. But again, I was naive to understand any part of that until really about 10 years outside of that.
Catchings: The consensus around the league was this was an organization that didn't really have a lot of respect for the players.

---
"We practiced at a junior high. We practiced at a Jewish Community Center on a short court."
---
Bridgeman: Guys would have to argue over simple things like the correct reimbursement, wondering about travel, and when I was there, if you traveled to see everybody, when I was with Milwaukee, they would give you the mileage. And with the Clippers, they wanted to keep the mileage. It was always little knick knack things like that. Add 'em all up, they become a characterization of the organization.

Johnson: The team was trying to rescind my contract when they found out I went to drug rehab in 1982. The L.A. Times had an article that said I went to rehab in '83, but it was actually 1982. The L.A. Times reporter won an investigative reporting award for that exposé, the Marques Johnson exposé, but I always found it kind of humorous that they were a year off.
Catchings: I had never gone through anything like that. Some guys that have played in like the CBA, some of these semi-pro leagues. It probably would not have been a difficult adjustment with them. Because they're like, "Look, we traveled in busses." At that time we traveled commercial obviously. But you know, all the other teams we played on, there was always a sense of order. With this team, you just never felt one that they wanted you there. [The Clippers] just didn't give you that attitude.
Nater: There was no money being put into it. You're not gonna get anything out of the players when you do that.
The Clips, playing bad and gross basketball in the '80s.
---
Bridgeman: The other teams, in other cities, the wives, girlfriends, would travel to the games with their husbands early because of traffic. And so they would get there…We talked about how the team should have a separate lounge area, so at least they'd have somewhere to go until the game starts. So, the Clippers put up four rails and curtains with some card tables inside. That's the lounge. Just kind of Mickey Mouse stuff that would upset people more than anything.

Johnson: I hurt my neck November 20, 1986. And when I hurt my neck, then that's kind of when the team kind of moved full-force into not paying me, I think they stopped paying me, but they still wanted me to come to games. And I'm like, "If you're not paying me, I'm not coming to games." Then they suspended me. And I'm getting medical opinions all around the country to see if I could play again. Doctors are telling me that I need a spinal fusion or that I shouldn't play. I should retire.

You had this crazy shit going on on one side, and you had to try to go out and play and perform, and focus as a basketball player. In that circumstance it was impossible to do.

I remember very vividly, Cedric Maxwell, he was a very funny guy, we were trying to catch the Sacramento Kings, for the last playoff spot in the Western Conference, and that took about, maybe 33, 34 wins or something. And we were at 30, 31, about three or four games left, and a favorable schedule. We were in the locker room and I'm like, "Max, man, if we win like four out of the next five, we're in." And he's like, "Come on, Cap, let's be serious man. I'm gonna call my pool man. I'm gonna get my tennis courts cleaned off. This shit's over, Cap. Come on, man. This is the Clippers man. There's the Ozone, there's the Twilight Zone, this is the Clipper Zone. We ain't gonna make the playoffs."
---
On Donald Sterling
Johnson: My first kind of dealing with Donald was at the Christmas party that first year. We had a Santa Claus at the team Christmas party, and Donald insisted that every player sit on Santa's lap and take a picture. And I felt a little bit humiliated by it all. I didn't want to do that. I was a grown man. I wasn't sitting on Santa's lap. Team personnel came over to me and told me Donald was highly upset with me, I needed to sit in Santa's lap. I wound up sitting in Santa's lap, I think, and kind of palming his head like a basketball or something. Trying to make light of it. That was kind of my first indoctrination into Donald Sterling and the Donald Sterling Way.
Catchings: The thing that I remember most about him was that he was somewhat elusive. He wasn't the kind of guy that would come around and mingle. I think he was the kind of owner that wanted to have some distance from the players and you knew that there was something different about him. But you could just never really put your finger on it. He did just enough. He did just enough.
Donaldson: Sterling, like a lot of owners in the NBA and the NFL, these are owners who come off kind of socially awkward in a way. They've got this big play toy of an NBA franchise or an NFL franchise. They want to be one of the guys, but yet this is their show piece.
Bridgeman: He was a nice and personable person to talk to. Not that we talked a whole lot. I mean he would come in after, you know, after a victory, which wasn't that often, congratulate guys. He had everybody over the house at Christmas. At the start of the season he'd have something.
Nater: We didn't really know him. He was there at the games. We weren't around him very much at all. I don't think anybody socialized with him. Didn't invite us to his out. Didn't go on the road with us, ever. We didn't know him.
Kimble: I will say that I consider Don Sterling a friend, he's never been mean to me, never been disrespectful to me, he cost me $30 million. He's never been rude to me, disrespectful to me, not when I was a Clipper, and any time after. So even though people would like to kick you when you're down, throw stones from a glass house, I'm the kind of person who can primarily go by what my interaction was with him.
Donaldson: He always seemed to be a very decent guy, a nice guy, and I don't think he's all that much different, other than what the secret tape recording revealed of his inner-most thoughts, of other owners around the league, you know, bring my friends to the locker room, take photos with the guys, they were real kind of awkward around the guys, because they're not one of the guys, but yet, this is their franchise that they own.
Catchings: I think that Donald Sterling was the kind of owner that would do just enough. You know, he wasn't going to do any more than he had to do in order to make the team just okay. It was basically that was his mark throughout his ownership period. Bringing guys in, and "I know I'm gonna have these guys for three years and then they're gonna want more money, so I'll just let 'em go." It was kind of like a revolving door to a certain extent. Here was a guy who was in real estate, his philosophy was to own everything on Wilshire Boulevard, so needless to say, if it came down to making a decision as to whether to [buy] real estate or [help] the team, we'd never win that argument.
---
"I wound up sitting in Santa's lap, I think, and kind of palming his head like a basketball or something. Trying to make light of it. That was kind of my first indoctrination into Donald Sterling and the Donald Sterling Way."
---
Grant: The main thing is when everybody's contract came up Donald Sterling didn't really want to pay them. So they went to other teams. Starting with Larry Brown. Larry Brown left, then Danny Manning left, Ken Norman left, so everybody was leaving. And I was probably the only one left after seven years. When somebody's contract came up, he basically wasn't gonna pay it.

Donaldson: No, I'm not terribly surprised that he's not going down without a fight. I think that it's actually an attribute to his character of wanting to be competitive, it's probably what's made him ultra super successful in his real estate dealings. You know, he like a lot of, especially elderly men, they get a few drinks in them, they run around in hot Corvettes and hot chicks…at some point you put your foot in your mouth and you come out being pretty foolish.
Bridgeman: Even though you may think that there's always another person to play the game and treat people as a commodity, in the great organizations, it's always about people. They're your number one asset no matter how many you have. And it's amazing how they're going to affect whether you're successful and that's going to determine whether you're successful or not. He couldn't take the ball out and pass it to himself and guard everybody. He still would've had to play as a team with other players.
Nixon: You look at the relationship [Sterling] had with the tenants. I think that was the indication of how he dealt with people, if you look at the accusations, and lawsuits. And so our business is a people business. In the NBA, if you want a guy to dive and play as hard as he can for you, you have to treat him with some kind of dignity and respect. If you look at the real estate dealings and the way those things happen, you can't treat people that way. You're talking about inanimate objects. You're talking about buildings. You don't have to deal with people.
Bridgeman: When you live in the world of litigation, you don't mind fighting over everything. That just becomes a part of who you are. And we chalk everything up to that was just how he sees the world. Whether it was true or not, that was our thought process way back when.
Kimble: Unfortunately for him, he harbors the type of sentiment and opinions about blacks that he had.
---
Alan Siegel is a writer in Washington, D.C. Contact him at asiegel05@gmail.com; follow him on Twitter @alansiegeldc.