• The Cleveland Indians defeated the Boston Red Sox 8-4 last night, a score included in this post only to justify using the video of amorous fans on the live look-in ... and to highlight the Sox starting the 2011 season with five consecutive losses. Yeah. That too. [The Plain Dealer] (H/T several tipsters)
• The Baltimore Orioles aren't undefeated anymore. With respective wins over Seattle and Houston, the Rangers and Reds are, though. [Detroit Free Press/Star-Telegram/Cincinnati Enquirer]
• Tony LaRussa, manager of the 2-4 St. Louis Cardinals, stopped his televised postgame press conference early yesterday, what with a 3-1 loss to the Pittsburgh Pirates clearly eating at his soul.
Face red and arms gesturing, LaRussa said it was unfair to compare this season's start to last year's second-half woes.

"For everybody listening out there, do you think I'm being unreasonable? It's the first week of the season," La Russa said. "I don't understand this." [News Tribune]
• Scary Rockies Fan Alert. [Fork Party]
• In NBA playoff-seeding news, the Golden State Warriors clinched the top seed in the Western Conference with a 95-87 win over the Lakers. Not for themselves; for the San Antonio Spurs, who beat Sacramento by 32. [Express-News]
• By losing to Milwaukee, the Miami Heat fell to third in the Eastern Conference. By beating the Wizards by 24, the Indiana Pacers clinched the final Eastern playoff spot. And by beating the Sixers with a notable 31 points from Carmelo Anthony, the Knicks moved into the sixth seed held by Philadelphia before the game started. [Miami Herald/Indianapolis Star/New York Daily News]
• Did a Chicago Bulls fan spit on Grant Hill after Tuesday night's Bulls/Suns game? Grant Hill says so. [Chicago Breaking Sports]
• The Man explained his side of the whole March 30 seizing-Iverson's-Lambo-Murcielago story from Atlanta.
"Take the vehicle, I have 10 more," [Iverson] reportedly told Durham. "Police don't have anything else [expletive] to do except [expletive] with me. ... Do you know who I am?"

For the next 20 minutes, according to the officer, Iverson "went on and on" about who he was.

"I stated to Mr. Iverson, it really doesn't matter who you are," Durham wrote. "You tried to conceal your vehicle with a fake drive-out tag due to you not paying for your tags." [Atlanta Journal Constitution]
• And The Man declared that boxer Roy Jones Jr. owes him $3.5 million in back taxes. [Detroit News]
• NC State AD Debbie Yow was all like, Maryland head basketball coach Gary Williams tried to sabotage my search for a new head coach. So Williams was all, "I haven't talked to anyone - coach or athletic director - connected to the NC State search." Meow. [Baltimore Sun]
• The San Francisco 49ers are looking to pimp out naming rights for a stadium that exists only in the organization's collective imagination. [San Francisco Chronicle]
• So, yeah, "global icon" Donald Trump will drive the 2011 Chevrolet Camaro Convertible Pace Car at the 100th Anniversary Indianapolis 500 on May 29. America. [Indianapolis Motor Speedway]
• In UEFA Champions League play, Barcelona drubbed Shakhtar Donetsk 5-1, just like new octopus oracle Pavluk the Ukranian had predicted it would [Goal]. Manchester United won 1-0 at Chelsea on a Wayne Rooney goal in the 24th minute [Guardian]. Second-leg matches are next Tuesday and Wednesday after which the tourney will be down to its Final Four which, if the round of eight ended to day, would be Real Madrid vs. Barcelona and Manchester United vs. Schalke 04.
Recently On Deadspin
A few stories you might've missed.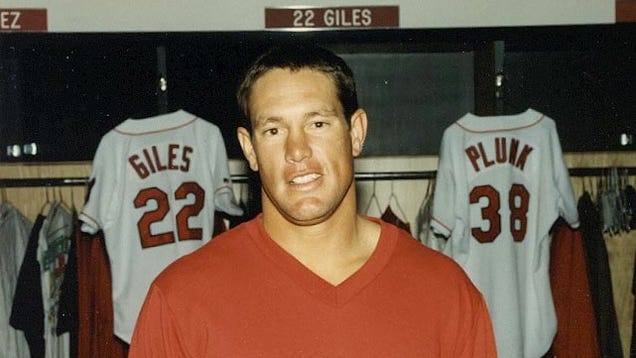 Gavelmania: The Brian Giles palimony case gets even stranger.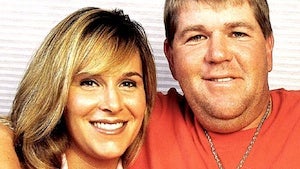 The Four Hookers of the Apocalypse: Sherrie Daly went on the radio and said her ex-hubbo John tapped a lot of ass out on thee old golf tour.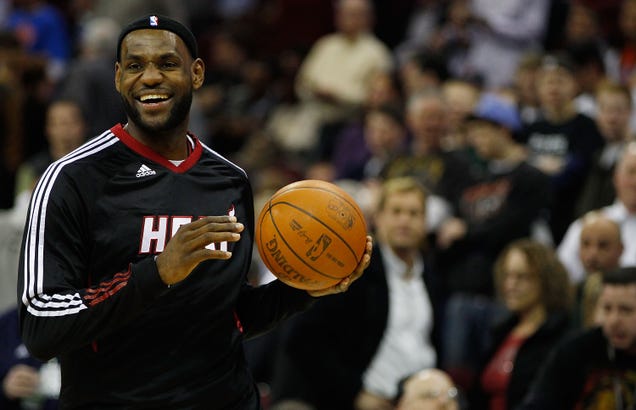 Diversification: LeBron James bought a minority stake in the Liverpool football club. LeBron James has more money than he knows what to do with.