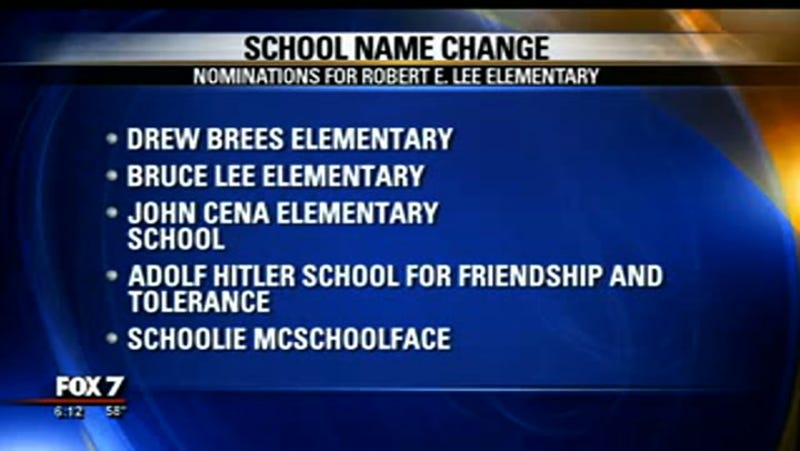 The Austin school district decided last month to rename Robert E. Lee Elementary School, and opened the nominating process up to the public. In the end, 228 names were suggested; Donald Trump got the most nods, with 45. ("Robert E. Lee" came in second.) Here are some other noteworthy nominees from the document…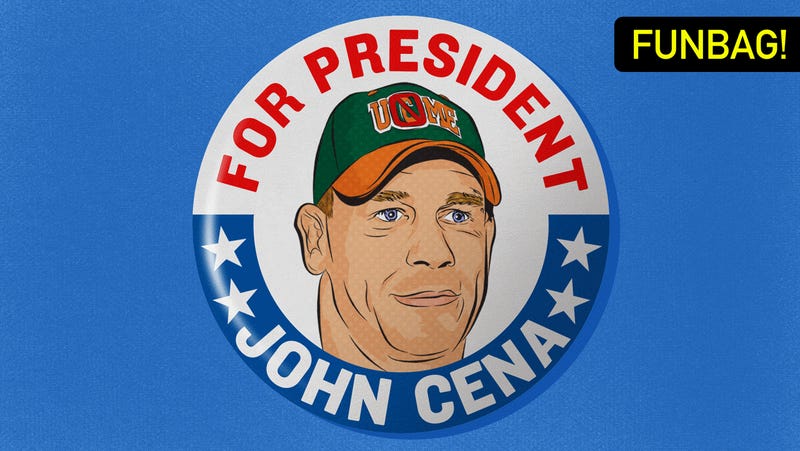 Time for your weekly edition of the Deadspin Funbag. Got something on your mind? Email the Funbag. Today, we're covering beer pong, nose-blowing, superpowers, and more.
WrestleMania XXVIII was last night, and The Rock won, and some people were chair-throwingly excited.
And then John Cena holds up his championship belt, and "The Stars and Stripes Forever" starts playing over the speakers. Everything about this is perfect, right down to the guy shouting, "We won." [via @SherwoodStrauss]
Since the dawn of time, it's been mankind's dream to own the Sports Almanac from Back To The Future Part II. If one could know the result of a sporting event beforehand, one could make untold riches by gambling on it. While the Novikov self-consistency principle — or perhaps Calvinism — means this can't happen, what…