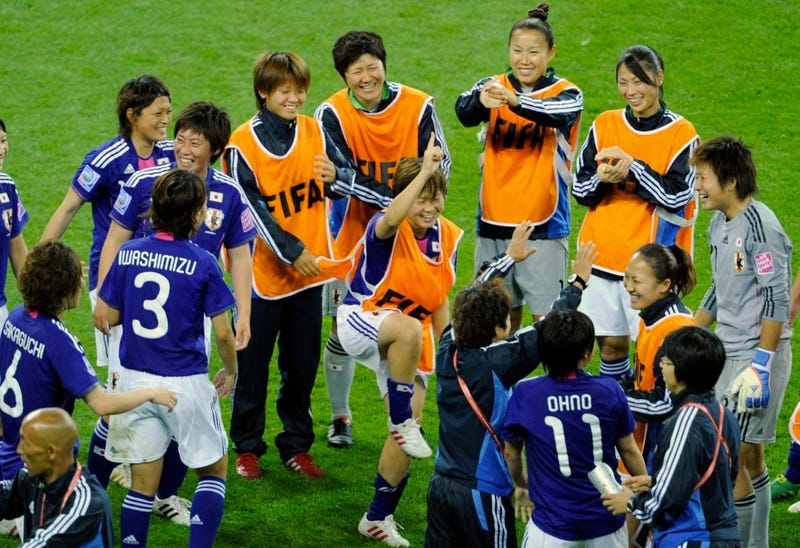 On Sunday, the US Women take on Japan in the Women's World Cup Final. It will be a "tall order" for the Japanese, who have a "height disadvantage." Nay, a "major size disadvantage." The "small Japanese" will "lack height" against the Americans. But despite a match pitting "the smaller Japanese against a taller opponent," coaches are "playing down the height factor". This, even though they "have only one woman taller than 5-foot-7."
Maybe they "lack the physical size" of their "bigger, more physical," "bigger and physically stronger opponents," but "size does not matter" for Japan. Though "tiny in stature", these "short little ladies" plan to "keep the ball low, not to play any high balls," because of "a serious height disadvantage when defending balls in the air."
We must be sure to "measure the Japanese team by their heart, not their height."