It's no longer the baseball preseason. Time to get your ass fired up for the regular fall season of America's Pastime. Read all our playoff team previews here. Today, you're getting to know … THE HOUSTON ASTROS.
Congratulations to the Houston Astros, who just two years ago finished their season with 111 losses. Now, they're in the postseason. How the hell did the turnaround happen so fast?
Who are the Astros?
We took a lot of shots at the Astros when they sucked, because they really sucked. Their most notable moment of 2014 was when they bungled the signing of first overall pick Brady Aiken. (Aiken, who had Tommy John surgery last March, went to the Indians in this year's draft.) But the organization believed that their period of suck was part of a bigger plan that would eventually pay off and make them suck less. They even sold a shirt that adults could buy and wear, to publicly display that they were aware their team sucked, but it would hopefully not suck as much in the future:
Good news for those fans: The Astros sucked so little this season, they won a wild-card spot. Sports Illustrated's 2017 World Series prediction doesn't look nearly as foolish, considering Houston's foundation of young talent, but the magazine also predicted an Indians-Nationals World Series this year, so let's call it even.
What guys should you know?
Shortstop Carlos Correa is at the top of the list for the AL's Rookie of the Year award, and deservedly so, as he broke the club's records for home runs and runs scored by a rookie. The 21-year-old's first two weeks in the majors were absurd, and he looks like a guy the franchise can rely on for years to come. Correa finished his first season with a .512 slugging percentage in 99 games played.
G/O Media may get a commission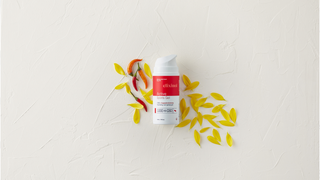 At 5-foot-6, Jose Altuve is the shortest active player in the MLB, but he's not a novelty. The second baseman finished the regular season with the most hits in the American League (200) and the third-best batting average (.313). Altuve also hit 15 home runs and stole 38 bases. He's just 25 years old. Okay, fine: here's a fun GIF of his height on display.
There was a legitimate chance Altuve could have had a hit on that swing.
Evan Gattis, El Oso Blanco, is Adam Dunn's spiritual successor. The designated hitter had a horrendous start to the season, and his power's a bigger threat if he's patient, which isn't often, but he lead the club in home runs (28), RBIs (88), and, somehow, triples (11). Sometimes, however, Gattis will swing at a pitch he definitely shouldn't swing at, and it turns into a home run. He's also had a unique journey to the big leagues.
As for the pitching, Dallas Keuchel is challenging David Price for this season's AL Cy Young. It's so close. The Astros' lefty compiled a 2.48 ERA and 1.02 WHIP in 232.0 innings pitched. (Price has a 2.45 ERA and 1.08 WHIP in 220.1 IP.) The Astros' season will rely on Keuchel as he makes the start in tonight's one-game playoff against the Yankees.
One GIF of an Astros fan
Can this team beat the Cardinals?
No way. The Cardinals know their every move.
Who has the best baseball chin?
Keuchel's beard looks totally fake, so let's go with Gattis. One of those gummy bears definitely resides in his beard to this day.
Why you should root for the Astros
Houston has just one regular hitter over the age of 30 (Jed Lowrie, at 31). This team's quite young, and it's fun to see a bunch of young players all experience the playoffs for the first time together. They've got something for anybody: dominant pitching, speed on the basepaths, or pure, stupid power. Get on board now before they (possibly) win it all in 2017.
Photos: AP
---
Contact the author at samer@deadspin.com.