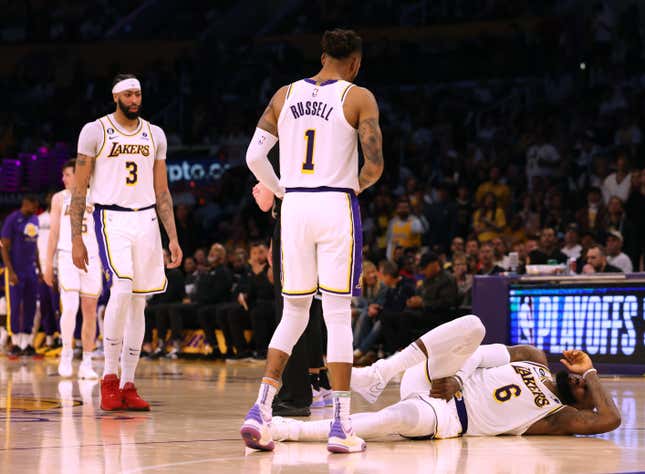 Studies have shown that negative news garners more of the public's attention than positive news, so with that knowledge, I propose an alternative to the Naismith Basketball Hall of Fame. The Basketball Hall of Fame has the prestige, but it doesn't generate as much conversation as Twitter ramblings from Zion Williamson's paramour.

A few thousand leagues beneath the high-octane, incredible skill and execution on display this season was a moldy crust of galaxy-brained decision-makers and hoopers playing like straight cheeks. During the All-Star break, we outlined some of the worst. By the end of the year, the NBA's dregs sank to the bottom and separated themselves from the pack. Their moments should be memorialized in a pro basketball rogues gallery. Place it in some dilapidated facility outside St. Louis where nobody will think to look as a shrine and name it the Straight Cheeks/Bad Basketball Hall of Infamy in honor of Reggie Evans.
Evans retired as one of the most ignominious figures in recent NBA history. In 13 seasons, as a burly enforcer Evans averaged about four points, seven boards, and fewer than one assist a game in his career, but was renowned for all the wrong things including an incalculable number of groin shots and as for his efforts to earn a spot on the flopping Mount Rushmore. Evans was the league's most notorious flop artist, and received the NBA's first flopping fine. The inaugural Hall of infamy class consists of a general manager and coach who were on a Hall of Fame trajectory whose standings within the league dipped for disparate reasons, a retired player-turned-media crank who nuked the MVP discourse, and a slew of players who made the NBA worse.