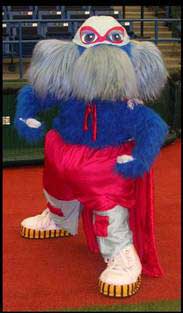 • ESPN Mobile is indestructible.
• Eric Mangini, trying to grapple with the Pats.
• Brady Quinn, DANCIN'.
• Ken Griffey Jr., having some fun with hecklers.
• That whole suspension thing kind of mucked matters up.
• It's Arena Football Day in Bristol!
• Do not cheat if you're fishing.
• Charming , Landis.
• Bill Simmons gets his Andy Rooney on.
• About that new US Soccer coach.
• Man, we used to love the spelling bee.
• Goodbye, Golden State.
• Mr. Sparkle!
That'll do it for us, kids: The Mighty MJD will be here all weekend; he makes life better for everyone we know. We'll be back Monday, after we eat the Cheeto. See you then.