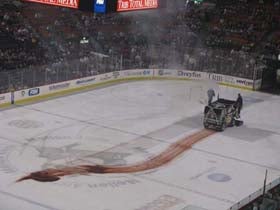 • Help! I don't know how it works!
• Bob Knight is an ESPN analyst! I see no way this can end badly.
• The St. Louis Cardinals post that almost wasn't.
• Canadian hockey players remind us that high school is supposed to be fun.
• Will goes on a tropical island vacation, wakes up in the Scottish military.
• Jay Mariotti! (shakes fist)
• Jon Stewart played soccer for William & Mary! We have proof!
• Sean Salisbury leaves ESPN, and takes Lil' Sean with him.
• Drama and chuckles at the NFL draft combine
• Brett Favre retired! Wait, no he didn't!
• We love us some Erin Andrews.