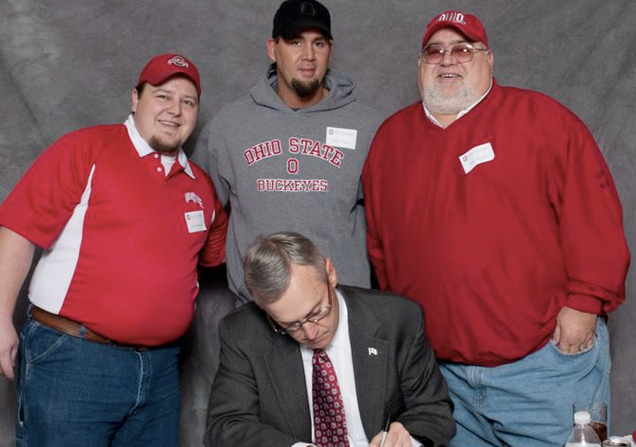 S
Maybe the real thing (as above) was funny enough for most of you. But those who thirst for the next level, who live to advance human progress—they sent in some doctored photos of the coach at his own personal signing day.
(If you wanted to post a Photoshop and couldn't—or were unaware of our contest—send it my way and we'll update accordingly here.)
For now, come along on this fantastic voyage, slide, slide, slippity slide. See if you can spot the NCAA violations!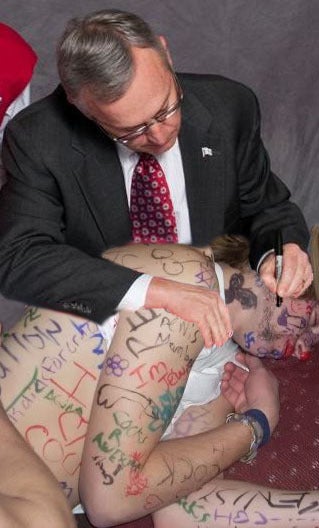 Your winner, despite its verticality, from mikecheck6. He calls it "Jim Tressel Is A Shitty Friend." Fun fact: Tressel is actually drawing on Justin Zwick! (EDIT: Or a Patriots cheerleader, if you missed it at first.) Mike, email to claim your prize.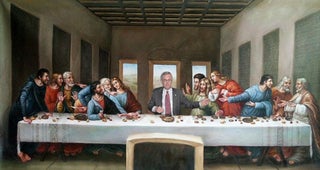 S
Polk Panther also deserves a commendation for delivering a bunch of Photoshops. I hope the Red Cross wasn't having a Photoshop contest or something. Here's the first, with the whole Tressel as Chris thing.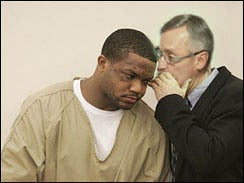 Here's Tressel providing legal advice to Maurice Clarett. We know Tressel takes legal matters quite seriously.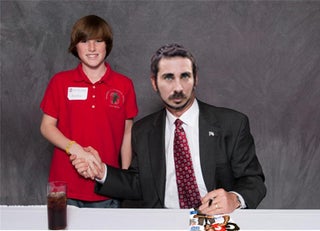 S
Who's the guy on Tressel's body there? Charlie from It's Always Sunny? Or is the joke that Justin Bieber is the kid? Help a luddite out here.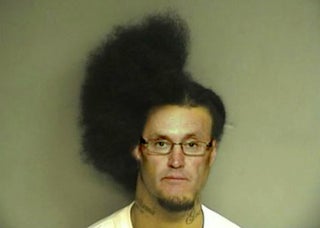 S
The triumphant return of the Halfro. If OSU fires Tressel, perhaps he could open for Reggie Watts?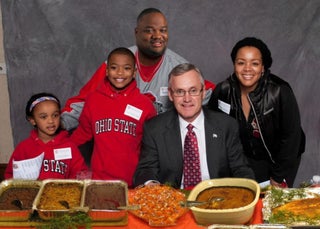 S
PolkPanther did the damn thang, as he did in our Whitlock-specific contest. Perhaps there's a Tumblr of Jason Whitlock Photoshops just begging to exist? At the very least, there's room for a few fake Whitlock Twitter backgrounds. Next one NSFW.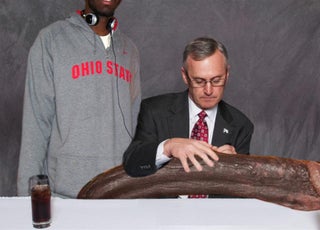 S
This is a Greg Oden joke. And a funny one. But Oden played basketball, not football, as a Buckeye. Anyone who played the old pigskin there?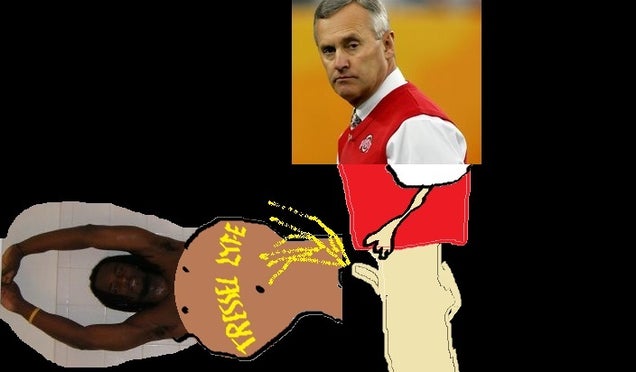 S
Oh. Santonio Holmes. Thanks, Sheed's Bald Spot.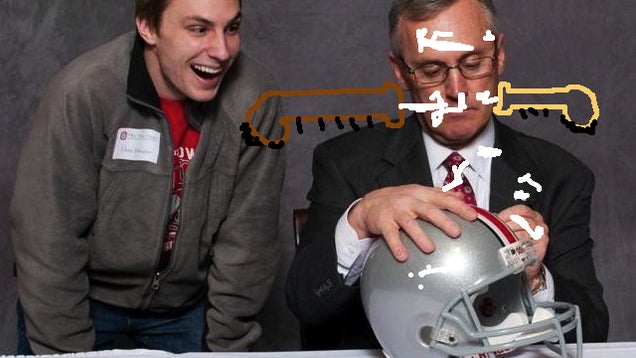 Eddie Sutton's Southern Comfort does his best Sheed impression. Good enough. Think we're done with the dongs after the next one.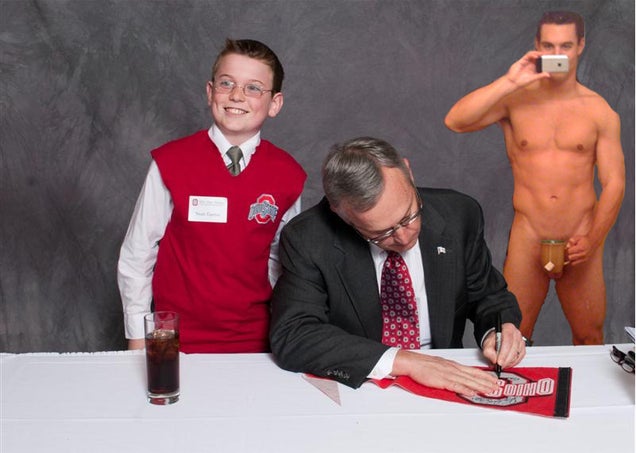 S
The Grady Sizemore dong is so old that he was a 2.9-WAR player when it went viral. Thanks nonetheless, CBronsonSmile, for this one and the next.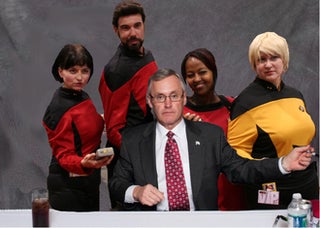 S
Where's LeVar? That's the only way I can tell Trek apart from Wars.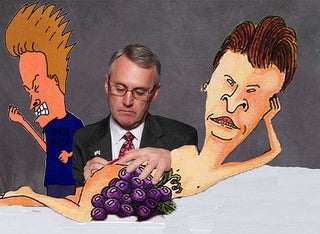 S
These are MTV cartoon characters, I think. Maybe from that show Skins? Or Daria? Topical, commenter bslilly.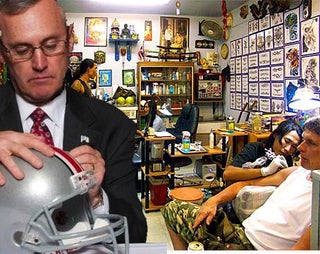 S
Killer of Dreams has this, which is probably making some kind of point about how players can get suspended for getting free tattoos, but Tressel can sell tattoos. Or something.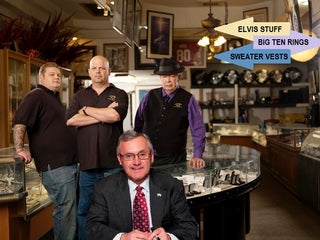 S
Catch Pawn Stars on History Channel, while Roger Mudd simultaneously clings to life and rolls over in his grave. (from commenter bobloch)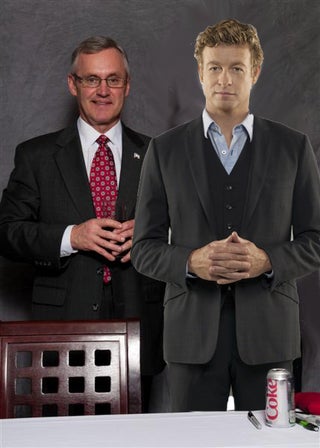 S
Or THE MENTALIST, THURSDAYS ON CBS. (from commenter CBronsonSmile, via The Mentalist)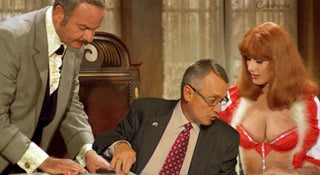 S
Catahoula465 watermarked this baby. Who knows why?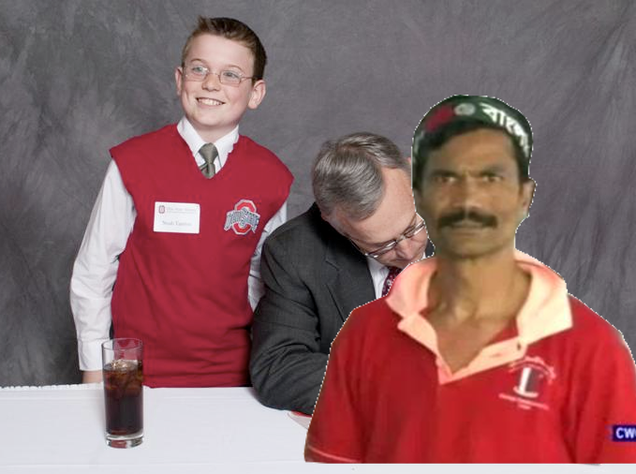 S
EggoROYffle has Unblinking Cricket Guy, the Little Meme That Couldn't.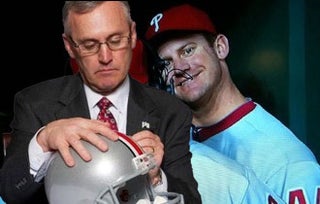 S
Hey, Choochtober Surprise, is that Jamie Moyer or Joe Blanton?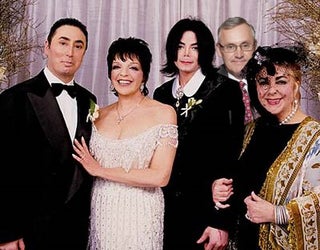 S
Commenter Matthew Charles hates the dead. To think, David Gest will outlive us all.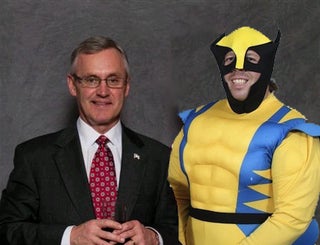 S
Is that a guy in a Wolverine costume? Some kinda Michigan joke? Help me out, noirjuggling.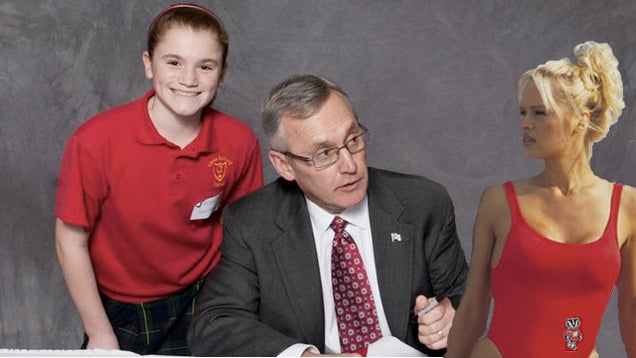 Yasmine Bleeth, now getting snubbed by Deadspin commenters, including pcsforlife.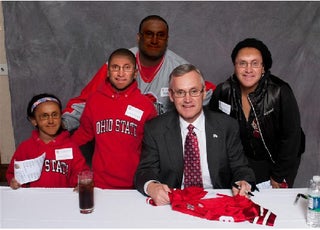 S
Oh, that's horrifying, secondspitter.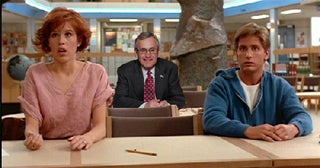 S
Secondspitter should be applauded for his restraint—he did not turn this into a Charlie Sheen joke.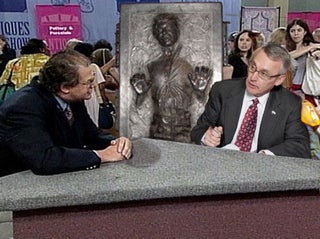 S
This one works on at least half a level, sigma7. Thanks to all who submitted.