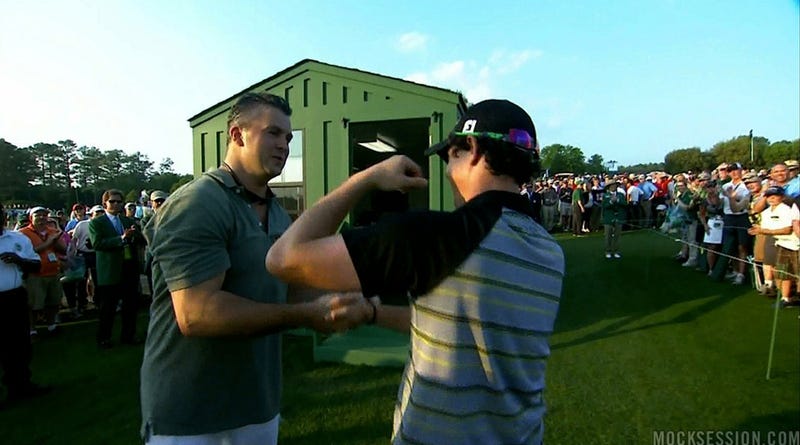 Your morning roundup for April 11, the day we remembered that Sidney Lumet also directed The Wiz.
• After he Greg Norman'd the back nine at Augusta — and memorably played No. 10 by way of someone's crawlspace — Rory McIlroy was comforted by a guy everyone is certain was Shane McMahon. This makes no sense at all.
• A female reporter for the Bergen Record was denied entry to the Augusta National locker room. A Masters media person later apologized, calling it a "complete misunderstanding." Of course, as our old pal Dash notes, this is an outfit that has a complete misunderstanding every day of the year.
• Charl Schwartzel's father fought the urge to consume psychoactive drugs and instead watched his son's triumphant final round:
I was going to take a [sleeping] pill but my wife wouldn't let me. We watched it all — I still haven't gone to bed.
• The Pittsburgh Tribune-Review follows up on that Pirates fan who was clubbed and Tased at Saturday's game. Watch the video again, if you have the stomach for shock-torture videos, and then try and square it with the cops' account: