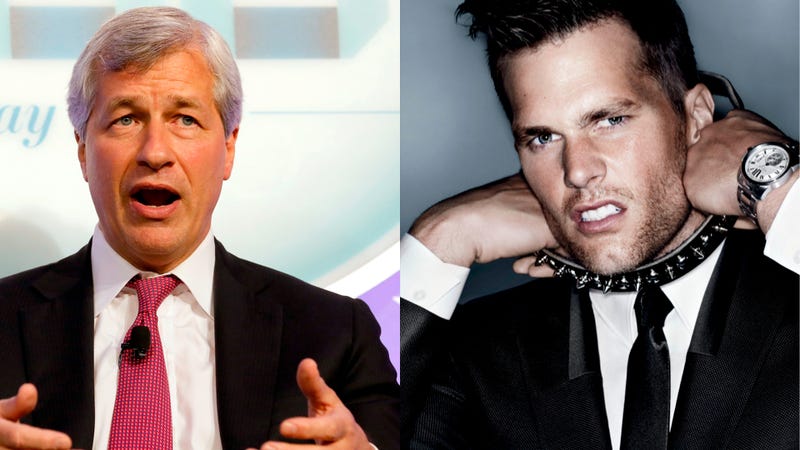 Tom Brady's had losses in his day. Big ones. Like Super Bowl XLII. And Super Bowl XLVI. He never lost $6 billion, but he never had $6 billion to lose. Brady feels for losers. So when someone loses, and Tom Brady can help, he gets on the horn. Here's Vanity Fair, via Dealbreaker:
After spending much of July 13 again explaining the trading loss to the media and to research analysts—including making the stunning admission that the traders in London may have intentionally mismarked the trades to make them look less egregious, a potential illegality that the Justice Department is still investigating—the exhausted [JP Morgan CEO Jamie] Dimon got an unexpected call from Tom Brady, the star quarterback of the New England Patriots. (Jimmy Lee, a legendary sports fan, had arranged for it.) Brady reminded Dimon that even Super Bowl champs have bad days and told him "to hang in there." "I was surprised he even knew who I was, to tell you the truth," Dimon says.
Good pep talk. We should all be thankful that Tom Brady gave Jamie Dimon the reinforcement he needed to wreak more havoc on the world economy. The Patriots remain a force for good.
On One of The Worst Days Of WhaleGate For Jamie Dimon, JPMorgan's Vice-Chairman Thought It Would Make Him Feel Better To Hear From Another Guy Who's Sort Of But Not Really [Dealbreaker, h/t Harrison]