Some people are fans of the New York Jets. But many, many more people are NOT fans of the New York Jets. This 2014 Deadspin NFL team preview is for those in the latter group.
Your team: New York Jets.
Your 2013 record: 8-8, with a point differential of -97, just one point better than the 4-12 Browns. In other words, when luck is on their side, 8-8 is the best the Jets can do. The most heartwarming part of last season was when the team publicly decided to not fire the coach, even though that coach got an extension that isn't guaranteed past this season, which means he's still a lame duck, which means the Jets are in the exact same spot they were a year ago.
Your coach: Rex Ryan, who is terminally incapable of hiring a decent offensive coordinator (Marty Mornhinweg is the OC for the second straight season, a rare and completely unwelcome example of continuity at that post) or fielding a competent quarterback. It's baffling. How can he be so bad at finding offensive help? He's not like his old man, who intentionally belittled and injured his own offensive players because he was an idiot. Rex actually WANTS the offense to be good, and yet he fucks it up time and time again. I can't tell if it's his fault, or just the stink of the Jets crawling inside his brain and slowly eating away at it. Rex Ryan is a legitimately awesome dude who would be fun to pull for if he coached any other team, but the Jets do everything they can to suck the life right out of him. Case in point…
Your quarterback: Geno Smith, who became demonstrably worse as last season went on. After Week 6, Geno threw for six TDs and 13 INTs. How do you regress when you have no starting point to regress from? Only Geno Smith can pull that off.
G/O Media may get a commission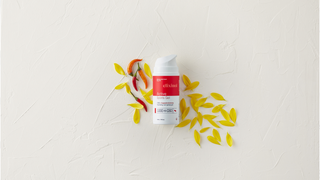 To challenge Geno, the Jets brought in a bunch of TSA security guards. ZING. No, they brought in Michael Vick, who was destined to become a Jet at this point in his career. Now here's the fun part: The Jets have already anonymously complained about Vick not giving enough fucks to beat out Geno for the job. You're not supposed to start leaking shit like that until you start off 0-7. But the Jets, as always, aren't like other shitty teams. They waste NO time devolving into a complete mess. They drafted a quarterback, then threw that QB to the wolves, then brought in the one guy who didn't feel like challenging him, then cursed him out anonymously to the media. Somehow they have thrown two quarterbacks under the bus and the season hasn't even started yet. Only the Jets can do that.
What's new that sucks: Well, one of the cornerbacks went missing and still refuses to explain why he left. What other team on the planet does this happen to? At least Dimitrius Underwood fled his team because he was mentally ill. Dimitri Patterson just up and left, like OH FUCK I'M ON THE JETS NOW NO WAY. Keep in mind that Patterson was the only free agent the Jets brought in to help fix a pass defense that was 22nd overall in yardage allowed last season. And he went fucking AWOL, and is now accusing the Jets of lying about him going AWOL. Again, the season hasn't even started yet. This is the Jets pre-fucking the season in advance. There is so much dysfunction that people sort of forget Rich Kotite.
In other news, the team paid a shitload of money to bring in Eric Decker, who signed with New York specifically so that he and his wife could be on a reality show. Decker scored 13 TDs last season. I wonder if those numbers will be affected now that Peyton Manning is not his quarterback and Wes Welker and Demaryius Thomas are not playing alongside him. TIME WILL TELL. The apparently unfireable Jeremy Kerley returns as the #2 wideout. Is it possible to be covered by fifteen men on a single play? Decker is about to find out.
In the backfield, the Jets brought in Chris "Cop Speed" Johnson, because nothing pleases the Jets more than importing washed up veterans who aren't all that interested in playing football anymore. CJ2BARFK will split carries with Bilal Powell and Chris Ivory in a shit-committee rotation. The Jets have promised to "ride the hot hand" at running back. There are no hot hands in that trio. There are only clammy flu hands. I drafted Chris Johnson this week. I don't even know why. I hovered on him, and then pushed the button, and it was like someone had temporarily possessed my hand when I did it, like OH GOD I'M DRAFTING CHRIS JOHNSON WHY AM I DOING THIS?!
Also, Revis Island is a Patriot now. Prepare for seventeen weeks of outright torture.
What has always sucked: Are you aware that the Jets spent this offseason negotiating with Fireman Ed to come back, and that they lost that negotiation? They actually sent people to him to plead with him to come back ("If we just get Fireman Ed back, we'll turn this whole thing around!"), and he said no. And Fireman Ed BLOWS. He is the fucking worst. Only the Jets could validate Fireman Ed and be spurned by him in a single stroke.
The whole franchise should be nuked. Everything they touch turns to shit. Patterson vanishes. Favre comes to the Jets for one year and he starts sending dick pics. The only good thing to happen to this team in the offseason is that Mark Sanchez left, and somehow that guy became the hottest backup QB in football this preseason. MARK SANCHEZ!
The fans only get excited when they can boo at a draft. They are Nassau County in miniature: Degenerate yokels stuck on hot, steamy stretches of asphalt, jabbering in some incomprehensible dialect. They are the asshole part of New York (which encapsulates most of New York) that the New York Times pretends does not exist. The Jets are that moment in every stupid action movie set in New York where a bunch of performatively ethnic first responders come together to help the hero and show that We're All In This Together and that you don't mess with New York. HEY THIS IS OUR TOWN, BUDDY. They are a Billy Joel song in football team form, and Billy Joel is the worst thing that American pop culture has ever produced. I am convinced he just buys every ticket to every show he plays at MSG now.
They are failure incarnate.
What might not suck: The front seven is great, which means the Jets will be able to pull out enough 6-3 wins to guarantee a draft choice of minimum impact.
Hear it from Jets fans!
John:
I was just a 6 year old idiot who liked football like every other kid. I look up to my dad, so I figure if he is a Jets fan well then I should be too. My father begins to see that I am reaching an age where I will actually start to watch the game and learn about it.

My father looked me in my eyes and told me that I didn't need to be a Jets fan just because he was. He told me that there are other teams you could like. "Like the Bills", he said. We lived in Rochester, NY which is about an hour from Buffalo. The Bills were good at that time (I know. Weird.), and my friends were Bills fans. It made sense. Nope. He rattled through a few other teams. The Steelers! The Cowboys! The 49ers! Nah. "I like the Jets!" my stupid self said. Within weeks I had Jets wallpaper, a green rug, and Jets pennants in my room. It was over.

To this day he reminds me that he offered me a chance to get out.
Tom:
You know who was on the board when we drafted Stephen Hill? Alshon fucking Jeffery.
Phil:
Even though we needed Wide Receivers and Cornerbacks, we signed a WR everyone in the media knows isn't a true #1, and drafted a Safety and a Tight End in the first two rounds of the draft. Let me tell you what those picks did in training camp. Our hard hitting safety, who's supposed to be an enforcer, got a concussion on the first practice where contact was allowed, on a punt protection play. The Tight End, who said he was going to become the next Tony Gonzalez, promptly forgot how to catch.
Rob:
In the Why the Titans Suck article, you asked "Quick! Remember something that happened in a Titans game last year!" and literally the only Titans play that came to my mind was when Geno Smith tried to put the ball behind his back to avoid a sack against the Titans last year. He subsequently stumbled backwards, hit the ball off his ass, fumbled it, and the Titans fell on it for a touchdown.
Sean:
Vick's Instagram is filled with pictures of his old signature Nike shoes with sad, wistful captions.
Matt:
My uncle (who had the season tickets in the family pre-Metlife) took me to my first game, against Oakland, when I was 7. It was one of 15 games they'd lose that season. The most exciting thing to happen that day was the fistfight that broke out between two Staten Island meatheads (both Jets fans) directly in front of me, spilled blood from which remains on my souvenir pennant from that day.

That same uncle, who is otherwise a very smart person, once saw a Jets/Chargers game while visiting a friend in San Diego. When he and a crowd of other Jets fans began actively booing the team (led by Chad Pennington at the time), his Chargers fan friend expressed shock that these fans would go all the way to San Diego to boo their team. His response was simply "We come to hate."
Rob:
Woody Johnson's name is Woody Johnson.
James:
Fast forward to fall of 2013 when I started dating my girlfriend. She's from California and couldn't know/care less about football. She finds out I am a fanatical Jets fan and hears me bitch about Mark Sanchez one day and says "Oh I know that name, who is that?" Once I inform her she says "Ohhhh that's the football player my friend had sex with last summer. She said they took a bunch of Molly and he crashed at her place. He's super nice apparently." The only fact my girlfriend knew about professional football was an anecdote from Mark Sanchez's sex life.

Rex Ryan has sex with his wife's feet.
Seth:
I've been a Jet fan for a long time and I've realized that since Woody Johnson has purchased the Jets, the organization needs some type of controversy at the quarterback position. Sadly the quarterback controversies that we normally have are shitty veterans that are shells of themselves going against unproven equally shitty rookies/ tenured players that have issues. Look at the "controversies" that have occurred since we've become the VH1 of the NFL.

2002: Chad Pennington (New, Shiny and not Oft Injured) vs Vinny Testeverde (Old)

2003: Chad Pennington (Shiny and not Oft Injured) vs Vinny Testeverde (Old)

2004: Chad Pennington (Chad Pennington) vs Quincy Carter (Cocaine)

2005: Chad Pennington (Oft Inured) vs Brooks Bollinger vs Vinny Testeverde (He won't die!!!)

2006: Nothing really other than Chad Pennington being Chad Pennington and the fan base getting sick of his shit

2007: Chad Pennington vs Kellen Clemens (Ineffective)

2008: Brett Favre (Signed, promply showed his dick and left)

2009: Good.

2010: Great

2011: Fuuuuuuuuuuuuuuuuuuuuuuuuuuuuuuuuuuuuuuuuuuuck.

2012: Mark Sanchez (The Dirty One, still employed ran into another grown man's ass.) vs Greg McElroy (Ineffective) vs Matt Simms (Ineffective) vs Tim Tebow

2013: Mark Sanchez (Had a hit put out on him by Rex Ryan) vs Geno Smith (Appalachian Michael Vick)

2014: Geno Smith (Appalachian Michael Vick) vs Michael Vick (The Originator) Note that the coaches and the owner seem to be miffed at the fact that Vick seems ok with being the back up.

I hope Geno Smith is good all things considered but fuck this team.
Rob:
The Jets celebrate first downs by screaming "it's a Jets FIRST DOWN" as if this were some Herculean accomplishment.

Last year, I went to my first football game: the Jets v. the Saints. It was the Sunday after Halloween, so people were dressed in costumes. One guy dressed as a panda and would do a little dance when prompted by fans or music. Starting in the first quarter, some drunk ass fan started shouting, "hey panda" and continued to do so every 15 seconds straight through the game. Finally in the Fourth Quarter, some guy next to him shouts "WE GET IT, HE'S WEARING A PANDA SUIT, SHUT UP."

The "hey panda" guy looked like he was about to start a fight, but he was so drunk that he just fell back down in his seat. Oh, and by the way the Jets won and it was apparently an exciting game, but this guy and his friends who were egging him on were more interested in the guy wearing a panda suit... in a stadium full of people dressed in costumes.
Mark:
For some reason, the media needs to get Joe Fucking Namath's opinion on EVERY decision made by the team.
John:
In a league where quarterbacks are throwing for 5,000 yards every year, our management is happy with a secondary that consists of an injured 2nd year player and a pink flamingo lawn ornament.
Michael:
My nephew is a Jets fan. So it should come as no surprise that he wanted me to take a Tight End in the first round of my fantasy draft.
Brian:
Jets fans are basically Mets fans without the self-aware sense of humor to embrace their "little brother franchise" status.
Radar:
When my niece was five months old a friend and I took her in her stroller down to National Mall near my apartment in DC. I had my niece in a Jets jersey and let her crawl around on the grass. An elderly man, probably around 80 walked over to us to comment how cute the baby was and then asked us where we were from. When I commented that we lived there in DC he said "How dare you let that adorable baby where that Jets jersey! Don't you want more out of life for her then to be sad and depressed and only know failure?"

He did laugh because it was a Cromartie baby jersey though.
Freeman:
Stephen Hill couldn't catch gonorrhea in a sanitarium full of infected nymphomaniacs.
Frank:
The Jets are doing a new thing this year where season ticket holders get "points" for watching and attending games. I should get a billion fucking points for having sat there and watched the buttfumble against the Patriots in person.
Jack:
I've witnessed my own father berate two teenagers in Patriots jerseys during a pre-game moment of silence at Metlife Stadium.
Jack:
Years ago at the old Giants Stadium (epic shit-hole, good riddance to it), they were having a pregame ceremony honoring ex great linebacker Mo Lewis. I love Mo and was a kid during his great years. There was a blackout drunken guy in a Mo Lewis jersey next to me who, in a span of 30 seconds, went from saying "the Mo man! Yeah!" while clapping, to screaming, "He didn't do shit for us! Fucking sucks! Booooo!!"
Eben:
About two years after every other team seemingly dismissed it, the Jets installed a Wildcat formation and dutifully trot it out at least once a game in a long yardage situation. It never fails to get no one excited except for the announcers because 1) announcers are stupid; 2) it's not like the offense has given them anything else to talk about, and 3) they get to remind everyone that the Jets don't call it the wildcat, as if some different name will fool the other team. THE JETS REFER TO THIS AS THE ILIKECHEESE FORMATION, JEEM! It doesn't matter, because no matter who lines up under center the play is always a run up the middle for one and a half yards.
Pat:
The area is completely charmless and when gathered together we validate every shitty Jersey stereotype.
David:
They actually have a pre-game session where "honored seasons ticket holders" show everybody in the stadium how to execute the "J-E-T-S" chant, presumably because any fans smart enough to spell and who aren't locked into an underwater PSL mortgage won't bother going. Last year, their proposed solution was hiring New York's first all-white, all-bro drumline to almost no effect.
Michael:
My first F-word was, with all the malice that a 9 year old can muster, aimed at Doug Fucking Brien.
David:
Last year, my best friend (who converted me into a Jets fan, after being raised in a house of fairweather Giants fans) and I went to the game against the Raiders. I'd heard plenty of stories about both fandoms being absolute horrid assholes and maniacs, but for the most part, everyone was civil, having fun.

But when we were on our way back from the game, this one drunk guy — possibly a high-schooler who snuck in his daddy's flask — was walking around in a Brett Favre jersey and a giant plush, green-and-white hat shaped like a jumbo Jet, in the terminal at Penn Station, hitting on every woman who walked by. He stood in one woman's way, trying to prevent her from passing him without giving him a hug. When she walked across the terminal pathway to avoid him, he started shouting at the top of his lungs, "Fuck you, bitch! Hope you get AIDS!" and proceeded to walk down the hall with the biggest "check-out-my-swagger" grin you've ever seen, like he handled the situation like a true pro. My best friend turns to me, shakes his head, and takes his jersey off in shame. "I really was hoping we'd go the day without seeing something like that."
Corey:
All witnessed at one Jets game at the giant replica BOSE stereo that is Metlife Stadium:

1) Drunk lady who puked what looked like Cup Noodles all over herself and the seat in front of her 10 seconds after I told my buddy to move from that very seat

2) Another lady so drunk that she fell into the row in front of her when she leaned forward to talk to her friend.

3) A guy eating raw hot dogs out of a clear garbage bag with people around him chanting, "M-E-A-T-MEAT-MEAT-MEAT!" Those same people booed him when he decided he had enough uncooked hot dogs for one day (admittedly funny)

4) Jets fans fighting each other. One was apparently the boyfriend of the first drunk girl because he dragged her out of the stands when security told him he had to go.
Chris:
Last season, I was heading up the escalator of MetLife Stadium (which looks more or less like a bedpan) to our seats before kickoff. Me and my father were minding our own business, talking about the Jets' offense, which apparently provoked the fine man in front of us to turn around and say, "TheJets will never win with Geno Smith." At the time, Geno had started two career NFL games.

My father asked why he thought that, to which the response was, quite simply, "Because he's black."
Chris:
The last time I was at a game, Week 1 in 2011, the guy sitting behind me started screaming the words " Mo Lewis" thirty minutes before kick-off and continued doing so all game. He was middle-aged, obese, walrus-mustached. He was shirtless underneath an unzipped Starter jacket. Half his body and face was crudely covered in green paint. He screamed "Mo Lewis" every twenty seconds for over three hours, refusing to acknowledge anyone who cursed at him, threatened him or begged him to stop on account of nearby children. When the game ended, he wheezed for a while and left the stadium alone.

For the record, Mo Lewis had been retired 8 years at this point.
Louis:
Every conversation I have where I say I'm a Jets fan, I have to immediately say afterwards "Don't worry, I'm not one of THOSE Jets fans." But that's bullshit, I'm a petty, petty man who gets way too drunk at parties and social gatherings and ruins everyone's fun.
Tim:
NY Jets fans are the worst fans in professional sports. They are the worst elements of Long Island and New Jersey rolled into personality spoiled single child of a affluent owner of a car dealership. All the fucking do is complain. They feel they are cursed, they deserve better, they boo non-fucking-stop, constantly want the team to make the worst fucking decisions because they are panicked and then say shit like Same Old Jets when those decisions play out as one might expect they would play out. They want to cut players after a bad practice.

They are pre-2004 Red Sox fans but instead of being racist assholes they are asshole racists.
Anthony:
We celebrated 8-8 in 2013 like we won the fucking Super Bowl.

We think Matt Simms is the answer.

We think Greg McElroy never got a fair shot.
Adam:
Over the past 25 years, the Jets have taken 9 position players in the 1st round of the draft. 4 of those 9 position players were Tight Ends (Johnny Mitchell, Kyle Brady, Anthony Becht and Dustin Keller), who accounted for exactly ZERO Pro Bowls.

Also note - in 2005 then GM Terry Bradway traded his 1st round pick in exchange for a 2nd round pick and...you guessed it, another fucking tight end. But not just any tight end - they received the unproven barely serviceable Doug Jolley, who spent one season on the team, caught 29 passes, and was out of football eighteen months later.

Oh, and rest assured, the Jets used this season's 2nd round pick on another tight end, so that's cool.
Mike:
-We let our best cornerback go, let the best Jet in history go to our arch rival, and replaced them with a journeyman who went mysteriously AWOL for 48 hours, including a preseason game, only we're so fucked in the secondary that we can't cut him.

-We undermined a world class D-line by fielding a secondary whose best player is a second yr CB who claims he's the best corner in the game, but was benched twice last year because he got burned so often.

-We spent $4 million on a probably-washed-up running back when we already have two on the roster who are better than him.

-We boosted our 2nd yr QB's fragile confidence by signing Michael Vick to back him up, and it turns out Michael Vick doesn't really give a crap about playing football anymore. He seemed way more disappointed that Riley Cooper never texted him back than he did about not getting the starting QB job.

-We signed one of Peyton Manning's wide receivers for a crazy amount of money and we seem to think his numbers weren't inflated by catching passes from Peyton Manning

-Even our beat reporters, especially Manish Mehta, are all pro douchebags.

-Our 2nd best wideout is Al Toon.
---
AFC South: Titans | Jaguars | Texans | Colts
NFC South: Falcons | Buccaneers | Panthers | Saints
AFC West: Chargers | Chiefs | Raiders | Broncos
NFC West: Rams |Cardinals | 49ers | Seahawks
AFC North: Steelers | Bengals | Browns | Ravens
NFC North: Bears | Packers | Lions | Vikings
AFC East: Jets | Dolphins | Bills | Patriots
---