Some people are fans of the Buffalo Bills. But many, many more people are NOT fans of the Buffalo Bills. This 2014 Deadspin NFL team preview is for those in the latter group.
Your team: Buffalo Bills.
Your 2013 record: 6-10. Was it Tuel time last season? You're goddamn right it was. I want there to be an '80s cock rock band named TUEL so badly, I can taste it. Also, this happened:
This was pretty much the next logical step for these fans, given what goes on in the Bills stadium tailgating lot. Unlike other teams, the Bills don't simply hurt you emotionally. You really do get maimed or killed if you enter the stadium. They should have a yellow warning sign in the concourse that says DANGER: FALLING DRUNK PEOPLE.
The other notable thing that happened last season is that one fan blew another fan for a Kiko Alonso jersey. THAT'S GREAT HUSTLE! Kiko Alonso is currently on the PUP list and not expected to play this season. Also, this:
G/O Media may get a commission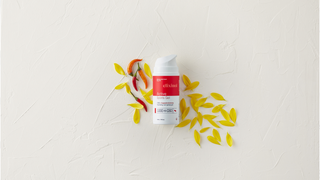 Your coach: Doug Marrone, who has cancer! No wait, that was a typo. Marrone isn't happy with the Bills current backup-quarterback situation. If only there were a long stretch of time in which no football is played, and you could sign AGENTS who are FREE to sign with other teams, in order for you to secure a decent backup. An OFFseason. Yes, that's it! That sure would come in handy! Marrone also got pissy with Sammy Watkins for talking candidly about his injuries. Congratulations, Buffalo. You get all the paranoia of Sean Payton with none of the playcalling acumen.
Your quarterback: EJ Manuel, who missed six games last season due to various injuries. Good thing the Bills sorted out that backup-QB situation. Maybe they can call up Kevin Kolb and have him boat into practice while shitfaced.
What's new that sucks: Ralph Wilson died. You should have seen all the people praying for his death in last year's installment of this series. Now, don't you people feel shame? Anyway, now that the old man is gone, the Bills can go about the process of fumigating the joint, selling off the Wilson's prized collection of antique nightstands, and organizing a proper sale of the team. Of course, these are the Bills, so that process instantly became a county-fair raffle featuring the likes of Donald Trump and Jon Bon Jovi, whose sole qualification to be an NFL owner is that he is bros with Robert Kraft. Bon Jovi's bid was too low for the NFL. That's right: The Bills got lowballed by Jon Bon Jovi. They couldn't even get Bruce Springsteen to bid on this team. They had to get Springsteen's private-label equivalent. I would have enjoyed Bon Jovi acquiring the team and then the Patriots using the Bills as their own personal munitions supply. May as well have made it official.
The sale has been such a clusterfuck that no bidder offered more than a billion dollars for the team. This is an NFL franchise, mind you. It could be located in Fairbanks and still rake in hundreds of millions of dollars in revenue. The Clippers just sold for $2 billion. THE CLIPPERS! But here are the Bills, so sad and helpless that they can't even fetch half that price. The league may have to start the process all over again. "If we just add marble countertops to the kitchen and redo the hardwood floors, we'll be able to sell it for DOUBLE the asking price!" They should sell the team on Craigslist. I just imagine people going by the listing and being like, "Christ, that's STILL on the market?" It's like trying to sell a house someone OD'd in. Even Donte Hitler is trolling Bills fans now:
The Bills also traded their first-rounder next season (oof, outsmarted by Cleveland) to move up in the draft and pick Sammy Watkins. They have publicly stated they would have picked Watkins No. 1 overall, because apparently the Bills are the only franchise that hasn't learned about building a roster from the middle and then out. It's one thing to mortgage your future when you're the Falcons, and you want Julio Jones around to help out Matt Ryan. But the Bills don't have Matt Ryan. They have the black Jake Locker. They can't even keep Watkins healthy, and the season hasn't started yet. Everyone is fighting. What is this team doing? Is there any plan at all? Will any fan be sober enough to notice? (No.)
There was only one piece of good news from the Bills offseason and that is that Jim Kelly says he is now cancer-free. I flipped on SportsCenter a while back and they showed Kelly in a hospital bed with his wife, and that Sam Smith song was playing, and I had to turn the channel instantly or else I would have died from sadness. It's like the Bills are trying to be a Nicholas Sparks novel at all times.
Also, talented defensive back Jairus Byrd is gone, as is Stevie Johnson. I think it's safe to say that Bills fans are glad they don't have to sit around hating Stevie Johnson's guts anymore.
What has always sucked: This is the outlet-store NFL team. Everything on display is discounted and/or blemished. Here's a used Brandon Spikes! And a Mike Williams refurb! Would you like the floor model of Mario Williams? We can give you that! You'll get used to owning a quarterback born without legs! THESE ARE ALL GREAT VALUES.
This was a team left to rot as Wilson grew older, and you can see it in both the roster and the fanbase. I can barely tell the difference between a Bills tailgate and a 1970s Manchester coal-plant union protest. There is decay and unhappiness pretty much everywhere you look. The team even issued instructions for cheerleader vagina maintenance, because I guess that's a genuine health issue in the Buffalo area. Sammy Watkins may crack 50 ribs this season, but the Bills will be damned if they let any vaginas smell up the joint.
The Bills are one of a handful of teams—Rams, Raiders, Chargers—currently stuck in stadium purgatory. Sabres owner Terry Pegula is the favorite to buy the team (Shocking fact: The Sabres have never won a title either), and the team will either move, or slog through a few more seasons until they can at least get some gym mats installed at the Ralph to break your fall. It would probably be best if the team finally left. Life can't just keep going on like this. I feel like the entire organization is in hospice.
Also, C.J. Spiller and Fred Jackson are still here to trade off injuries. I hate them both.
What might not suck: Watkins is genuinely amazing and Manuel showed he could, like, do stuff when he was healthy. The front seven isn't bad either, even with Alonso out. This team should beat out the Jets and Dolphins for second place in the East. Should. They won't, but they should.
Hear it from Bills fans!
Cory:
I once went to a Bills game and saw a mother and daughter open mouth kiss because the drunk dudes behind them told them to. The Bills lost that game 6-3 to Cleveland.
Kerrie:
My brother and I left Buffalo many years ago. My dad still lives there solely for the Buffalo Bills, and admits this (even though he hasn't been to a game in years). I would say he is a typical Bills fan. He has de-friended people on Facebook for coming to the defense of Bon Jovi, and has made the claim that he will pack up and move to Las Vegas if the team moves. All this for a team that hasn't been in the playoffs since I was a sophomore in high school. I'm in my 30s.
Brian:
Their defensive coordinator who actually pieced together a decent season was the one guy who didn't tell the Browns thanks, but no thanks. Now we have Jim Schwartz, who's basically Gregg Williams without the incriminating evidence.
AJ:
2013 - 6-10

2012 - 6-10

2011 - 6-10

2010 - 4-12

2009 - 6-10

2008 - 7-9

2007 - 7-9

2006 - 7-9

2005 - 5-11

2004 - 9-7

2003 - 6-10

2002 - 8-8

2001 - 3-13

2000 - 8-8
Jordan:
My last memory of Buffalo Bills playoff football was the Music City Miracle.

If I woke up tomorrow and had three wishes, two of them would be Rob Johnson getting ebola.
Joanna:
The most passionate argument I've overheard about the Bills this season that doesn't involve Bon Jovi is whether EJ Manuel will be just ok, or not that good. It got heated.
Dom:
The Bills go up against the best TE in the NFL twice a year and still have absolutely no concept on how to cover a tight end. Every time Gronk takes off from the line no one on the D has any clue what to do.
Mark:
The coolest thing you can do in Buffalo right now is trash Jon Bon Jovi. True to form, Buffalo is a quarter-century behind on what's cool.
Pat:
The reason my team sucks is because every fucking time some jerk douchebag takes it upon themselves to get a bully-boner by making fun of my beloved Bills, I have no comeback. Literally none. There is no defending the colossal rotting zombie turd of a franchise that I love so dearly.Why can't Buffalo ever get something good?
Joe:
Because of the asshole that got this tattoo of Ralph Wilson seemingly having a stroke:
---
Josh:
Offseason/Preseason: Jairus Byrd lost to free agency. Marcell Dareus missing camp to attend substance abuse program. Kiko Alonso out the entire season. Cordy Glenn not at camp with mysterious non-football illness. Jim Schwartz in as Defensive Coordinator. Ralph died. The team's for sale. I've already got a migraine and a cramp in my dick and we haven't played a game yet.

Weeks 1-4: A relatively favorable schedule will have us fall ass backward into being 3-1 and the BILLievers will be out in force, myself included.

Weeks 5-8: Schwartz will prove useful against his old team and Watkins will have a big game against Detroit in Week 5. The matchup with the Pats in Week 6 will actually get some rare, pregame foreplay. New England will embarrass us. EJ will get hurt and be out 4-6 weeks. A warm body will take his place under center.

Week 9: We'll be 4-4 at the bye week with EJ still on the mend and several others banged up. Probably be on our 3rd string running back and waiver wire linebackers at this point.

Weeks 10-13: This will be another 1-3 stretch. The season will unofficially end in Week 13 with Buffalo hosting the coming out party for Johnny Manziel. After throwing his third touchdown late in the fourth quarter to take a commanding lead, he'll strut over to a sideline camera giving his money-finger-rub and taunt, "Heard y'all were for sale. Thinkin' 'bout buyin' y'all with the money I made in college." By Tuesday morning, the top story on Deadspin will be an underexposed, grainy photo of Manziel blowing coke off of a Jills cheerleader's ass from Saturday night before the game.

Weeks 14-17: At Denver, vs Green Bay, at Oakland, and at New England. That's 3 ass whoopins wrapped around a late afternoon, season-garbage-time game that pits us against the Raiders in a scrimmage of the 5-9's. We'll beat them in some weird, sloppy game by a score of 16-5 or something. The only highlight from the game will be vertically-shot iPhone footage of some rowdy Bills Mafia getting into a parking lot brawl with those guys from Raider Nation that look like the offspring of a Darth Vader/Road Warriors/KISS orgy. We'll finish the year 6-10, 2-4 in the division. I'll be in the yard burning my Bills jersey and zubaz, grumbling to my wife about Goodell, concussions, and Tom Brady in an effort to rationalize why I'm renouncing the NFL and becoming a baseball fan. To maintain my masochism, I'll choose to cheer for the Cubs.
Joe:
I watched a white trash couple down a multi-beer funnel being held up by their 8-year-old son while their infant roasted in the sun in a stroller surrounded by empty Bud Light cans. The whole time they were screaming "don't call CPS!" at people who stopped to take pictures. Even if those kids survived that game, you know they have no chance.

I watched a car full of 30-something drunks pull over next to a couple of girls wearing Patriots jerseys, scream out the usual invectives (whore, slut, cunt, etc), then peel out into traffic. The girls might have been 13 years old.
Eric:
One of the worst things about being a Bills fan is getting your information from our talentless media that covers the team.

The one radio afternoon drive guy looks like a marijuana-abusing hippie (probably is), who has a lisp, and would rather talk about some obscure vinyl album than sports. Then there's a Rochester sports columnist who got upset when an NFC Champion quarterback wore his hat backwards once. And last but not least — Buffalo's best reporter/writer (Tim Graham, bottom of page) is a huge dickbag on Twitter and only picks Twitter fights withBills fans that have the intelligence of a plant.

Fuck Jon Bon Jovi, his shitty band, and the cigarette smoking, food stamp using fans that listen to his music.
Sean:
When Dyson ran that ball in for a touchdown, it was like having your dick ripped off in the middle of an orgasm.
Jason:
Buffalo is actually bringing the fair market value of NFL franchises down. They're like the neighbor in your HOA who has the only house with the uncut grass and a '68 Chevelle up on blocks in his driveway. But they have the audacity to bitch that you're cutting your grass at 10 a.m. That's the Bills.
Joe:
16 years old, 1998, Music City Miracle. Watching the game with a crowd of people in my basement, eating a hamburger, 100% sure the call would be over turned. The last playoff memory I have is throwing my burger at the TV, watchin mustard explode all over the room and hearing my mom scream "Where the fuck are you going, clean this shit up!!", I slammed the door and left. I have been waiting for somebody to clean this shit up ever since.
Chris:
I have no good memories of this team.
Nathan:
I love the city of Buffalo and the Bills more than anything, but get more than 4 Bills fans together and it's just a walking, talking internet comments section. Made even worse by the fact that we currently have a black quarterback who has been struggling. Seriously, Buffalonians do not get enough credit nationally for being complete and total racists. Come game day - they're a nightmare.
Chris:
People were so shit faced by game time that they had to open the parking lots an hour later. Needless to say it didn't make a lick of difference. People just chug Genny Light in their driveways until 10:01 now instead of 9:01. I can also understand why the NFL didn't hold a night game here for so many years. I was in the public lot for the Browns Monday night game. The only thing missing from this icy Gomorrah was the burning of virgins. There were port-a-potty blow jobs for all. Let alone the tire burning and faithful patrons getting boot fucked by the cowboy security guards at the gate of the stadium. When we had disposable income and could get season tickets we would play the "count the yellow jacket" game when they would have to swarm to the end zone to break up another completely reasonable altercation.

The beef on Weck I bought at the Ralph gave me terrible watery diarrhea.
Devin (Canadian):
Please do not move my team any closer to me.
David:
Our fan base has to be the most insecure group in professional sports. My father refused to take me and my brother to games for years because of what a hellish nightmare Ralph Wilson Stadium is on game day. Between the broken glass all over the place and the horrific, blackout drunk white trash throughout the parking lot slugging various cheap liquor straight from the bottle, the Ralph is the last place you should ever take a child. I've seen a Bills fan scream and cuss himself hoarse at a couple of fans in Jets jerseys walking through the parking lot before the game. It was a father and his elementary-school aged son.

I went to a preseason game a few years ago with my brother, dad, and grandfather. My dad is the type of person who still gets mad when I, his 25 year old son, say things like "crap" or "that sucks." The fans sitting behind us were so brutal and obnoxious that towards the end of the game my dad told them he would "rip their fucking hearts out" if they didn't stop.
Brad:
Now that it looks like the Bon Jovi threat is over, and the team is going to stay in Buffalo, we can take a moment to ponder how hypocritical it is that the people of Buffalo demand their team stay in the area when so few of them are actually willing to. The NFL could have moved that franchise to Charlotte, Portland, or San Francisco and they probably would have been reuniting it with more Bills fans than they would have been leaving behind.
Mike:
Mike Williams couldn't even catch MRSA in the Bucs' locker room.
Chris:
We just cut Thad Lewis, who actually managed to win two games last year, in favor of Jordan Palmer, who hasn't thrown a real pass since 2010.
Kevin:
When I was 12, I was finally deemed old enough to go to a Bills game, and my uncle ran a sizable tailgate which entitled him to tickets from the team. I remember being in awe that the place I built up in my head was within my grasp after years of pining. The field was a beautiful shade of green and the red endzones conjured up images of Flutie running to the corner against Jacksonville as time expired and the wild scene that followed. I was as excited as could be, but before the game started I had to go to the bathroom.

As soon as I walked into the bathroom I saw a drunk middle-aged man taking a monstrous dump in the sink. He didn't even try to be discreet about it or act like it was something I shouldn't see. He just sat there in all his glory, taking a shit in the sink.
Ed:
Being a Bills fan is like eating a cake full of razor blades every year.
Charles:
The infatuation Bills' fans have with the Super Bowl era teams make Gatsby's infatuation with the green light across the Hudson look healthy.
Brett:
The only dozen or so people in the fucking universe that believe EJ Manuel is a legitimate NFL starting quarterback all work at One Bills Drive, and they believe it to their core. They feel it in their prostates. They know it in their hearts so much that they burned our 2015 1st round draft pick to get him the shiniest toy in the store, Sammy Watkins - thus committing to EJ for this year AND next. That pick will inevitably be somewhere between 7th and 12th, and Sammy's potential will undoubtedly never come close to being met so long as EJ Manuel is missing him by 10 yards on a routine basis. The Sammy Watkins training camp highlight reel is jaw-dropping, but if our QB wasn't horrendous, the kid wouldn't have to do circus-like acts on every play in camp just to haul in routine 8-yard slants.
Jacob:
Our NFL Films official team highlight film, which can make a 3-13 season sound promising, begins with the death of Ralph Wilson and the uncertainty of a new ownership group. To lighten the mood, it notes that play of rookie Kiko Alonso was a bright spot that has Bills fans optimistic for 2014.
Rachel:
Hunter:
I keep reading the complaint emails from fans of other teams in this series and can't stop thinking… "these sound like rich people problems"

Try the Bills on for size for a decade or two.
Colin:
Our punter has more career TD passes (2) than our two backup QBs combined (1). That doesn't stop 40% of Bills fans from believing Jeff Tuel is a legitimate NFL starting QB.
Travis:
A couple of years ago, the Bills played the Cleveland Browns in Buffalo. Browns QB Derek Anderson (who played the whole contest), went 2/17 with 22 yards, 2 INTs, and a 0.0 QB rating. Cleveland, who was riding a 10-game losing streak that dated back to the prior season, put a whopping 6 points on the scoreboard that day. The Bills lost that game.
Nate:
I hate pro teams fleecing local governments for new stadiums. But what's worse than taxpayers paying hundreds of millions of dollars toward a shiny new modern stadium in a convenient location? Paying hundreds of millions of dollars for laughably basic updates to an irredeemable shithole in the woods 20 miles outside of the city.

I don't know exactly how much money New York and Erie County taxpayers chipped in ( this report from a couple of years ago puts the Erie County tab at $103 million and the state tab at $123... I can't find anything that spells out just how bloated the overall budget eventually got, but the county alone ended up paying $130M). And what did we get for our money? There are now 8.7% more bathrooms in Ralph Wilson Stadium, the gates are bigger, and there's a new place to wait in line for food and Zubaz. Seriously, this piece on the Bills' website reads like a failed submission to The Onion. Get excited for toilets and SuperGates, Buffalo! Ignore the fact that the stadium is just as uncomfortable and inconveniently-located as it was before we unloaded several dump trucks' worth of your money into it!
Richard:
The peak of Bon Jovi's career was when he was decapitated in the movie, U-571. The could show that scene on repeat throughout all the games at The Ralph and everyone will love it.
James:
That god damn Draft Day movie was supposed to be about the Bills but then movie producers decided to go with the Browns. I guess even the exec's in Hollywood thought that a movie about the Bills having a good draft was too unbelievable.
Drew:
A lot of Bills fans actually enjoy Berman just because he says nice things about us on national TV. That is all.
Kevin:
Our best option for a new owner, Terry Pegula, promptly ran the Sabres into the ground. In 3 seasons the Sabres went from a middle of the pack team to a historically bad 30th place team in a weak draft year.
Joe:
We currently have the longest playoff drought in the league. We were horrible for 90% of our existence. The greatest player in team history is a sociopathic murderer who will likely spend the rest of his life in prison. An 80s rock star is actively trying to relocate the team to Fucking Toronto.
Matt:
I started watching football when I was in college, and my now-wife and her family invited me into their home to watch the Bills every Sunday. We dated for three years after that, and we've now been married for ten years. I still haven't seen a Bills playoff game.
Matt:
Three fucking people put a bid in.

Three.
Matt:
People were calling in to local sports talk radio last season wanting to run Stevie Johnson out of town because he tweeted a picture of himself eating tacos at a Buffalo restaurant late on a Friday night. Keep in mind he is probably the most popular player the team has had in the last 10 years.
Terry:
I'm a Bills fan living in Seattle. Whenever people out here find out I'm a Bills fan they either treat me A) like my dog just got ran over by a car or B) in the event the Bills actually win a game, like I just won gold at the special olympics.

SUPERFUCK Bon Jovi
Bryan:
Since 2003, we've lost 35 games by 5 points or less. If you, as a casual non-Bills fan, went back and watched 10 years of tape on the different ways we pissed away games, it would blow your fucking mind.
Chris:
You know what's worse than just being a Bills fan? Living in a city with 500,000 depressing-as-shit Bills fans. Each one of which still cries while jerking off to the replay of the "Greatest Comeback Ever" game. People were literally pissing themselves happy when Andre Reed was elected to Canton. Fuck that. You know what I'd like? A winning fucking season.
Mike:
I once saw a drunk, meathead in a CJ Spiller jersey start shaking a porta potty while someone was inside. Hundreds of people were around and nobody stopped him. They all just drunkenly started chanting "Spiller Guy." It was 9:30 am.
---
AFC South: Titans | Jaguars | Texans | Colts
NFC South: Falcons | Buccaneers | Panthers | Saints
AFC West: Chargers | Chiefs | Raiders | Broncos
NFC West: Rams |Cardinals | 49ers | Seahawks
AFC North: Steelers | Bengals | Browns | Ravens
NFC North: Bears | Packers | Lions | Vikings
AFC East: Jets | Dolphins | Bills | Patriots