Some people are fans of the Miami Dolphins. But many, many more people are NOT fans of the Miami Dolphins. This 2014 Deadspin NFL team preview is for those in the latter group.
Your team: Miami Dolphins.
Your 2013 record: 8-8, but nobody remembers that. The only thing people remember is BULLYING. In the team encyclopedia, it should just list the record like so:
2011: 6-10
2012: 7-9
2013: BULLYING
By the way, the Dolphins found a way to lose both the alleged victim and the alleged perpetrator in that scandal, right in the middle of the season. They couldn't even pick a side correctly.
Your coach: Joe Philbin, whose solution to the Martin-Incognito affair was to, I shit you not, tuck the players in at 10:30 p.m. every night. Here's Peter King, who hasn't been this dazzled by an empty coaching gesture since Mike Munchak banned hats:
"This camp," Philbin said, "I'm doing every bed check. Every night. I knock on every door."

How many doors? Sixty.
NO WAY SIXTY DOORS MY GOD HOW CAN ONE MAN LIGHTLY TAP ON THAT MANY DOORS HE MUST BE SOME KIND OF GOD
At 10:30 p.m. nightly, Philbin knocks—ranking vets have singles, younger players have roommates—and checks. Some players, like quarterback Ryan Tannehill, are zonked ("I've been asleep every time he's come in the room")…
G/O Media may get a commission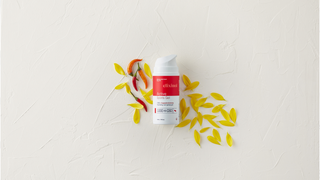 That's great. "I know we devolved into a complete laughingstock last year, but this year I'm gonna fix it by accidentally waking up the players who already know how to exercise self-discipline."
… but some, like defensive end Cameron Wake, engage Philbin in a daily Q&A about practice, or a current event. "You guys okay?" Philbin will ask, or "Ready for practice in the morning?" Or "Anything we need to discuss?"
Now those are some deep-ass questions. Nobody asked me if I was ready for practice tomorrow until coach came and reminded me. And now that I think about it … I AM!
"That," said Tannehill, "was a big shock to a lot of guys."
"Tannehill, do you know who the asshole is knocking on my door? That's our coach? Really? I thought he was equipment manager."
"I think I've been more vigilant," Philbin told me in his office Friday before the team's 8 a.m. practice. "I've probably had every player on the team sitting on that couch you're sitting on right now, and we just talk. About everything. I'll ask, 'What do you love most about being a Dolphin?'
I'll tell you what I love most about being a Dolphin: having the left guard text me about how he's gonna face-rape my sister.
Or, 'Tell me one thing we could do, anything, either on the field or off, that we can do to be better as a team or an organization?' Or, 'Tell me one way you think you'll be a better player this year.'
Holy shit, is Joe Philbin even human? Did they piece him together from old corporate retreat binders? This is just what I want from my coach: an awkward late-night interview, right as I'm trying to masturbate before going to sleep. How many of these check-ins ended with Philbin closing the door and the player inside going, "The fuck was that about?" I say 100 percent.
But say one thing for Philbin: If he was a terrible coach, with no control of his team, Miami wouldn't have gone 5-2 in the first seven games after the Martin affair exploded and threatened to rip the team apart.
I'm just leaving that there because Peter King is the worst. If Joe Philbin didn't have control of this team, why did he have control of this team after losing control of this team? Think about THAT. We'll discuss it at bedcheck. I have no faith in this Joe Philbin's ability to lead people.
Your quarterback: Ryan Tannehill, who was sacked FIFTY-EIGHT times last season, tied for the 10th on the all-time single-season sack leaderboard. That's what happens when half of your line disappears in the middle of the season. It's possible that we'll never know how good Tannehill can be because he'll get the life sacked right out of him before he even has a chance to breathe. Or he'll gradually improve (as he did from his rookie year to last season) and then get a broomstick shoved up his ass by Mike Pouncey.
What's new that sucks: The good news: Jeff Ireland is gone. The bad news: He was replaced by Greg Schiano's janitor. The first big move the Dolphins made this offseason? Knowshon Moreno! Yes, the Dolphins signed Knowshon right after he had a fluky revival season (it probably helped that he had the best QB in football there to ensure six-man fronts all day long). As soon as Knowshon signed with Miami, he went right back to being his usual bust. He's had knee surgery ALREADY. No beating around the bush for him. He may not even beat out Lamar Miller for the starting job. As someone who owned Lamar Miller in fantasy last season, I would just like to formally note: FUCK LAMAR MILLER.
In other news, defensive end Dion Jordan was suspended for the first four games of the season, a year after the Dolphins traded up to draft him (too high at No. 3) and then used him as a third-down specialist. They have fucked up Dion Jordan is four separate ways, and they're probably not finished yet. Safety Reshad Jones? Also suspended. Joe Philbin will curtail the PED usage by reading Frog & Toad to players every night at 9:30.
Somehow, it gets worse. The Dolphins also took a PR hit when they allegedly fired a scout for taking time off to care for his cystic fibrosis-stricken wife. They allegedly traded a player for trying to take paternity leave. And Mike Pouncey still keeps a framed Aaron Hernandez jersey in his house. Despite being accused of play-raping teammates in the Wells report, Pouncey remains on the roster and could reclaim his starting job if his torn hip is healed in time. So that's heartwarming. Hopefully he'll still be able to dole out $500 fines to fellow teammates for lookin' at him queer.
Defensively, safety Chris Clemons is gone (he was part of a $148 million contract spurge last offseason that ended with that 8-8 record), replaced by former Lion Louis Delmas. I assume the team's front office has watched NO tape of the Lions pass defense last year. Those guys are already good at turning a blind eye to shit. Speaking of turning a blind eye …
What has always sucked: Miami, the city itself, is currently in the process of being swallowed up by the ocean. Were you aware of this? Most Miami citizens are either not aware, or they simply would like the problem to magically go away on its own. I look forward to the Dolphins playing in eight home Lake Bowls a year 10 years from now. They may have to field a team of literal Dolphins in order to continue playing in Miami. That would almost certainly draw more fans than the Dolphins as presently constituted.
Few teams have failed as miserably as Miami has at maintaining a legacy. Dan Marino retired in 2000, and since then this team has done nothing right. They drafted Pat White so they could commit to running the wildcat, then Pat White almost died on the field. They drafted Jake Long, Ted Ginn, and Ronnie Brown in the top 10, and none of them is still on the team. Their best quarterback in the past 10 years was Chad Pennington, who was a Jet, and threw his shoulder out of his socket on a 15-yard pass. Jay Fiedler started their last playoff win. Their stadium was named after Jimmy Buffet's beer for a year. Dave Wannstedt. You name it, the Dolphins have monkeyfucked it. They're the NFL's Knicks: a team that still has fans and a certain sort of allure despite being huge losers since 1973. They're the Jets without the comedy.
And LeBron is gone. Don't try to shrug that off, Miami. You know it hurts. In the greatest game of FLORIDA or OHIO ever, he chose Ohio. Damn.
Also, fuck the '72 Dolphins forever. With a champagne bottle.
What might not suck: Tannehill was vastly improved last season, and the team focused most of its draft and free agency moves on rebuilding the line and making sure he doesn't get murdered. I'm not saying any of that will WORK, but at least they kinda sorta tried.
Hear it from Dolphins fans!
Matt:
Fuck Jeff Ireland.
Van:
The fact that my Dad STILL wears his Marino jersey (has never considered replacing it) really explains how god-fucking-awful this team has been. Try to remember one player, besides Marino, that has done anything relevant for the Dolphins. Go ahead, I'll wait. I wish I could go back in time to watch Dan throw into triple coverage and blow another playoff game.

Also have you been to a Dolphin's game? God it's a terrible experience. Out of the 200 people that show up, 170 leave at halftime because it's so fucking hot and Tom Brady has already thrown for six touchdowns.
Steve:
The Jets are way better than us.
P:
Every Dolphins player should wear the number 79 in celebration of how difficult it is to finish with that same record every year regardless of the personnel.
Tony:
1) Our new logo looks like a Chinese knockoff version of the original. Makes the Marlins logo look cool, which I thought was impossible.

2) We're more famous for locker room discrimination, shenanigans, and roid raged bullies than actual football.

3) Our head coach looks like he's the general manager of the local bowling alley.

4) Coaxing Don Shula and Marino out of retirement has actually crossed the minds of fans. As an actual fucking option.
Marc:
The Dolphins have been in the news a lot this year (did you notice?), and none of it for good reasons. To recap: Bullying scandal, Mike Pouncey is a human piece of garbage, Mike Wallace acts like TO and has done nothing to justify that attitude, two players made homophobic comments on Twitter, the team losing the last two games of the season to lose out on a VERY winnable AFC Wild Card spot. Also Brian Hartline was talking trash with Heat fans for losing LeBron (he's an Ohio guy, you see, so it's okay to kick your own fanbase while it's down).

But none of this is that bad. Or at least, that's what Stephen Ross seems to think. None of this really got ol' Stevie worked up. What really makes him mad? That PFT put the Dolphins as #31 in their power rankings. Never mind five years of Ireland as GM, Ross only realized this team had talent issues because a terrible football site pointed it out. He is dopier than he looks, which is actually kind of impressive.
I sat in the crowd in Week 16 last year in Buffalo and watched Tannehill get demolished (I think 29 sacks? Conservative estimate) and saw Bills fans laughing. Buffalo Bills fans. But worse than that, they were taking pity on me. Seriously, a few grabbed me by the shoulder and I thought I was about to get slugged, but they just gave me some version of "Hey man, you okay? Rough game." That is the moment I knew I hated this team.
Omar:
Did you read the Wells report?

Oh, but it's all Jonathan Martin's fault because he left the team. Never mind the fact that Incognito, Terry, and Pouncey are pieces of shit of the highest order - it's that fancy boy Jonathan Martin's fault for being an adult and not trying to fight a bunch of teammates.

Give me a fucking break.
Bucky:
I was at the first Dolphins game in 1966 (Joe Auer returned the opening kickoff 95 yards for a TD but the team lost to the Raiders). The redeeming factor then was that my Mom could take me and two brothers to a game for $12 (yes . . . four tickets for 12 bucks).

Then the 1970's brought Don Shula, multiple HOFers and championship games. Then came the slow, agonizing slide into irrelevancy. Then the 90's come along and I'm still waiting for rock bottom.

The team today is the definition of shitshow. How the fuck does an offensive lineman blow-up an entire team? All I ask is for the team to be relevant. Is that really so much to ask? The last great moment for the Miami Dolphins was beating the Chicago Bears on Monday Night Football in . . . 1985.
Josh:
Their #FinsUp slogan is the dumbest shit ever.
Chip:
My mom was an elementary school teacher who had Super Duper's kid in her class. She asked the six year old boy if she could get Marino's autograph. He responded, "My dad thinks Dan Marino is an asshole". Yep. He was.
Dan:
Last year, we finally fired our ginger Special Ed GM. We offered the job to pretty much every viable young candidate in the league, all of whom passed, most without even giving us the courtesy of interviewing, several to remain assistant GMs, and one to stay in fucking Cleveland.

Instead we settled on Tampa Bay's director of player personnel, a guy who had zero experience running a fucking draft. Hickey's first draft included players form the following powerhouse college programs: North Dakota State, Liberty, Coastal Carolina, Montana and Marist.
Matt:
How could we suck? We drafted TED GINN'S ENTIRE FAMILY!
Gary:
The Miami Dolphins and Jacksonville Jaguars are basically the same franchise. After great initial success, they annihilated their fan base with decades of bad management, bad ownership, and increasingly ugly teal uniforms. And they have no chance of rebuilding their fan base, because their loyal fans are tired of their shit, and everyone else is a transplant who roots for a northern or midwestern NFL team. The NFL should merge these two teams and call them the Florida Jagolphs.
Roby:
Last time I went to Miami, I got blackout drunk, groped my friend's mom, woke up naked on the patio with all my shit covered in gallons of vomit. That gives me less shame than being a Dolphins fan.
Ben:
I am a Dolphins fan living in Canada, representing one half of our fanbase: people who jumped on the bandwagon as children 20 years ago, the last time this team was relevant. The other half is probably made up of South Florida swamp trash who didn't want to jump on the Miami Heat bandwagon. People shit on the Jags and the Bucs fans but our average attendance was only a few thousand more per game in 2013 and was actually less than the Jaguars in 2012. I'm waiting for the team to hire the Rock as its celebrity ambassador. Can he play guard?

For two whole months last season, the Dolphins were a metaphor for the absolute worst the NFL has to offer: racism, bullying, macho bullshit, moronic psycho coaches looking the other way while one of their young charges sinks into depression, etc. Richie Incognito has been an gigantic asshole since college (and as we found out comes from a long lineage of assholes) so it's a real shocker to find he'd be at the centre of this. Of course this whole thing included multiple players and coaches, most of whom been mercifully sent out of town. The most embarrassing part of this was how many of our meathead fans sided with Incognito, and seemed to think it was acceptable practise for a professional athlete. Jonathan Martin will probably turn into an all-pro on the 49ers. One player who did survive all this was Aaron Hernandez-pal Mike Pouncey, who is the odds on favourite for NFL player most likely to be murder a guy. Remarkably, this didn't completely submarine the 2013, as the Dolphins needed to beat either the Bills or the Jets in order to fall ass-backwards into the playoffs. They lost both games.

This catastro-fuck was overseen by Joe Philbin, who has yet to distinguish himself in any significant way as a head coach. Rather than fire Philbin after two mediocre seasons, the team decided to go with the fire multiple assistants half-assed rebuild, which has worked out precisely zero times.

Ryan Tannehill has shown enough talent to suggest he may be able to become our best QB since Dan Marino retired, a title currently shared by Chad Pennington and Jay Fiedler (seriously). More than likely though, our still shabby o-line will result in Tannehill being sacked 60 times this season and never turning into an NFL quarterback. Our defence will be missing two players for four games this season due to PED suspensions. 8-8 is pretty much a guarantee. Good thing we won't be bad enough to get anyone fired, of course. Nice and easy.

Stephen Ross, our owner, stays out of the top five worst NFL owners only by virtue of the shitty company he keeps.
Markus:
The Dolphins even suck in Madden every year.
Drew:
Ten goddamned years we've been rebuilding that fucking offensive line. And as evidenced by our first team's whopping -5 yards in the running game the other night vs Tampa, I can only assume we'll be back next year taking another shitty tackle in the first round. We had the line fixed in 2008 and 2009, and Tony Sparano responds by trading everybody but Jake Long to get raving lunatic Richie Incognito and future accessory-to-murder Mike Pouncey in 2010 and 2011.

It's impossible to tell if Ryan Tannehill is worth a shit, because the Dolphins make the Cutler-Era Bears look like the Aikman-Era Cowboys on the offensive line. The fact that Tannehill's not in a persistent vegetative state by now ought to earn the kid a trip to the Pro Bowl.

They decided to fire the less-deserving coordinator when last season ended, because Mike Sherman couldn't coach around Philbin's incompetent OL hire. Our fans cheered this because our fans are fucking stupid, completely oblivious to the fact that the defense is crumbling. I didn't think it would be possible for somebody to have Paul Soliai, Randy Starks, Olivier Vernon, and Jared Odrick as a rotating cast up front and look like shit. Under Mike Nolan, they were a top-ten defense. They had near-perfect personnel to run the 3-4. So, of course, Coach Voldemort brings in Kevin Coyle to run the 4-3, and within a year they're fucking Wake Forest.

They compounded the problem by converting Cam Wake into a DE (which he's too small to play), ditching all of our other linebackers, and filling the holes with a bunch of nobodies from the late rounds and UDFAs. Now, in an era of football built on passing obscene amounts, they have nobody who can cover the fucking tight end or the running back. Who could've foreseen that replacing Kevin Burnett with a 5'4" linebacker from ITT Tech might be a fucking disaster? If Gronk's armlupus ever gets cleared, the Pats will score 90 on us.

They finally got rid of hypothetical-slut shamer Jeff Ireland. But not before he fucked us with our pants on one more time, trading up for Dion Jordan at #3, despite the fact that anybody with even a passing familiarity with college football knows the one area where Oregon is always complete dogshit is on the defensive line. Your average Reddit commenter knows more about football than Jeff Ireland.

The offense will improve, and the defense will collapse. Tannehill will throw for four thousand yards because he'll have to throw the ball 6,000 times. They will go 7-9 or 8-8 and miss the playoffs because they'll allow EJ Manuel to throw for 400 yards from a hoveround in Week 15.
Cole:
Bad News: Since Marino retired, the most memorable play in Dolphins history has been a pass from Cleo Fucking Lemon to Greg Camarillo that prevented an 0-16 season (it's also fitting that all video clips of this play on YouTube are in something below 240p).
Michael:
Having Stephen Ross as your owner guarantees your team will blow but at least you'll do it with stylish orange carpet, and an empty stadium nightclub.
Patrick:
The Miami Dolphins bear all the hall marks of a former matinee idol about 40 years past their prime. They've gone through all the stages: top of their game, still doing great, then good, then just ok & phoning it in, after that poor performance, next embarrassingly, then train wreck bad, finally just plain sad all the while fading toward greater shades of irrelevance.

Just for good measure the Dolphins have punctuated this steady decline with bouts of cosmetic work that pay increasingly fewer dividends until finally the plastic surgery just makes things a horrifying mess.
Shawn:
First, let's get this out of the way: It's St. Shula's fault Marino never won a Super Bowl. "We have a guy that can obliterate defenses on a whim, let's not surround him with a competent running back or a real defense. Ever. We'll just throw the ball until his arm falls off in the Buffalo snow come January."

We currently have the modern incarnation of Alvin Harper getting paid $60 million dollars to not be able to catch with his hands. His ball skills rank somewhere between a pop warner kid and an actual dolphin. Our best receivers are a journeyman slot guy that even the Rams didn't want and a white dude. We drafted a 1st round QB and then didn't let him read the entire field for two seasons thanks to his college coach while scrambling for his life behind a line a group of stout 2nd graders could've beat in Red Rover.
Greg:
I defended Chad Henne on twitter for 2 years.

Fuck you so hard Bill Parcells
Erik:
Because we've been through seventeen different quarterbacks in the last 15 years and the best we found was a 4-foot tall hobbit.
Greg:
Our uniforms are worse than Tampa's. Looks like the designer got drunk and accidentally squirted Aqua Fresh toothpaste on the helmet, and molded it into a whale shape.
Daniel:
Our most knowledgeable beat writer, Omar Kelly, alternates between writing self-righteous bible verses and tweeting out sneering insults at his own fans. Case-in-point:

Most of you have absolutely no idea what "scheme fit" means. Throwing my pearls to swine too often around here.

The sad thing is, I didn't even know he had written that today before starting this email. It took me a grand total of 4 seconds to find proof of Omar Kelly's dickishness.
Matt:
The Dolphins' approach since the retirement of Dan Marino has essentially been to try and emulate all the failed roster-building strategies of other teams. Al Davis's propensity to overpay system players from better teams? Check! Jon Gruden's obstinate refusal to ever draft and develop a blue-chip quarterback? Check! Giving Bill Parcells the chance to try and recreate the '86 Giants for the 22nd straight season? Check! Dan Snyder's annual free-agent spending splurges to win the month of March? Check!
AJ:
I would like to give special recognition to the unsung heroes of the Miami Dolphins fanbase: the rednecks. Before Florida had any other professional team of worth, the Dolphins' sphere of influence stretched all the way up to southern Georgia. I've traveled all over the country and watched 'Fins games with other cities' fanclubs. These groups consist mostly of generic Orlando suburbanites and yokels so intensely slack-jawed you wonder why anyone would consider Miami part of the state. But God bless them. They can be a refreshing change of pace from the reliably tardy, self-centered assholes featured all over national media when LeBron was still in town.
Max:
Fuck Ray Finkle.
Will:
In 2004 when the Dolphins went 4-12 and the Pats went like 119-1 or whatever and won the Super Bowl, the Fins beat the Pats on a last second touchdown from AJ Feeley to Derrius Thompson... I was about 17 years old, and it was such a great win, and I hated the Patriots so much at that time that I was screaming and almost crying like a little girl... It was a Monday pr Sunday Night Game.

My dad was and is a big Dolphins fan and he came into my room, flipped a shit, and nearly kicked the shit out of me.

"BOY! I HAVE WORK IN THE MORNING! THIS TEAM SUCKS! WHAT THE HELL IS YOUR PROBLEM?!"

I didn't care because I was still a hopeless romantic asshole filled with actual feelings at the time, but Jesus Christ. My jaded, asshole dad sure was right.
Sergio:
The one time I have gone to see the team play in their stadium, in the crappiest sports town in America with the crappiest fair weather fans, about a quarter of the stadium is empty, and half of the people in attendance are Raiders fans, a team from the other side of the country. The Raiders were one of the 15 losses they had that year.
Kirby:
The Packers had Brett Favre, who didn't miss a game in forever, and then went immediately to Aaron Rodgers. The Colts and their crack head owner tanked for one goddamn season and went from Peyton Manning to Andrew Luck.

Dan Marino retired FIFTEEN seasons ago and the best quarterback that the Dolphins have had in that time is Chad Pennington.
Dylan:
When you tell someone you are a Dolphins fan they look at you with a blank stare. Like, they've heard your kind exists, but aren't quite sure what to say to one in the flesh. Sorry is appropriate.
Jeff:
This guy is our new offensive coordinator. Just look at him! He definitely lost a lot of lunch money as a child. Oh, and he's never actually called plays on a NFL field before.
---
Adam:
I spent $200 on a Daunte Culpepper jersey... so fuck me.
Tyler:
We have never beaten the Texans. Ever.
Daniel:
You can't even watch the game from your seat because it's so hot it feels like you're sitting in a person's mouth. As far as tailgating goes, you couldn't find a worse mix of loud drunk assholes and really LOUD, shitty EDM than at a Dolphins' tailgate.
Jon:
Not only is Matt Moore still on this team but only five Dolphins have a higher salary.
Spencer:
It's just that the front office is so, so unimaginably terrible. Jeff Ireland was finally fired, which led to an offseason GM search that was somehow more depressing than the Browns head coaching search. After the interview process, it became painfully obvious that no potential GM wants to work for Stephen Ross, who's cemented his status as a Jerry Jones-tier owner. Ray Farmer took the Cleveland job over Miami. We hired a guy who was literally going to be fired by the Buccaneers. So I guess the Dolphins GM job is just slightly better than being in your 50s and unemployed.
Carlos:
Asking friends to go to the game (most of them live less than 20 minutes away from the stadium, mind you) elicits the same response as if you asked them to go pick up a hooker on a Tuesday afternoon for lunch- a mixture of shock, disgust, disappointment but mostly bewilderment.
Greg:
Since Stephen Ross has taken ownership I tell myself every off season that the team can't be any more embarrassing than the previous year, but Ross apparently takes that as a personal challenge and ensures that yes indeed we will be....
Joe:
I was about to air my grievances about the Dolphins, but as soon as I sat down, I realized something: After the past 4 years of The Decision, not a single soul outside of Miami is going to give two shits about anything I say. The Dolphins could have three consecutive 0-16 seasons, and each halftime would showcase a concerto featuring the smallest violin in the world. So fuck it.
---
AFC South: Titans | Jaguars | Texans | Colts
NFC South: Falcons | Buccaneers | Panthers | Saints
AFC West: Chargers | Chiefs | Raiders | Broncos
NFC West: Rams |Cardinals | 49ers | Seahawks
AFC North: Steelers | Bengals | Browns | Ravens
NFC North: Bears | Packers | Lions | Vikings
AFC East: Jets | Dolphins | Bills | Patriots
---