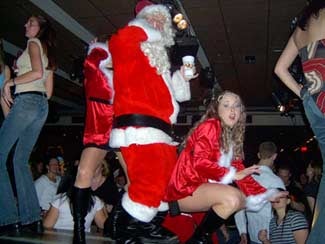 • Woody Paige's tough qualifications for the Hall of Fame.
• Isiah introduces us to "sunt."
• Elijah Dukes' December surprise.
• Dolphins win!
• The return of Lil Ronnie.
• Michael Wilbon's tiny pals.
• Paul LoDuca, dodger.
• Scott Van Pelt, commencement speaker.
• Jonathan Papelbon's dog rules.
• Happy Christmasaroo!