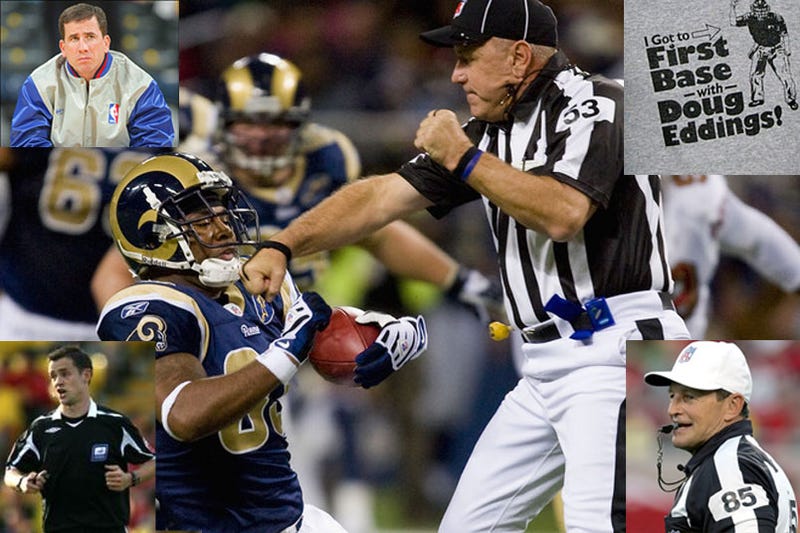 So, today is the last day for end-of-year retrospectives. We've got at least one more of our own. Today: Bad, bad referees.
I always find it laughable when people argue on behalf of instant replay by saying "the important thing is that we get the call right." Because from what I can tell, those clowns in the replay booth are even worse than the bozos on the field.
As every fan in America can tell you, referees are at best, incompetent hacks and at worst, evil henchman in a worldwide conspiracy to destroy fairness and accuracy. And why are they always out to get your team? That can't be a coincidence, right?
In 2008, they apparently got tired of just fixing games and destroying hope and switched to just straight up using physical brutality to attack and intimidate players. Sure, we try to fight back, but they are a craft bunch, with their little whistles and their balls and strikes counters. They're always plotting something, but we're on to them now.