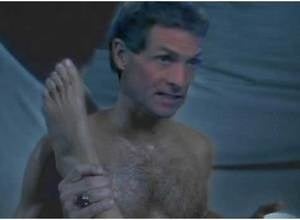 • Our redesign went over like gangbusters, totally. We are working on it, promise.
• God, we hate rain.
• EIU wrestltng fever: CATCH IT.
• Matt Geiger, pimp.
• Pirate fan walkout? What Pirate fan walkout?
• Goodbye, Rod Beck.
• Dice-K rocks, sort of.
• David Hirshey is not handling this Thierry Henry news well.
• Nope: Enough fantasy talk.
• KSK turned one glorious year old.
• This guy would have been so much better on "Monday Night Football" than Dennis Miller.
• Danger, falling boxers.
• Here are Your Wishes.
• Slam Duncans!
• NBA Drafts are fun, but Stephen A. Smith hecklers are the best.
• Mark Cuban's odd potential lawsuit.
• David Beckham, tough guy.
• Oh yeah: Woody Paige and ESPN got sued. Wee.