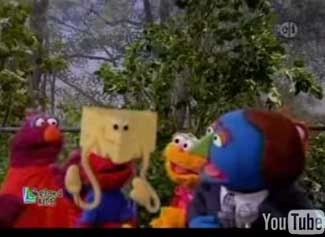 • Chase that cheese!
• We hope to someday start a crime fighting squad with Harold Reynolds.
• Hello, Sen. Dodd!
• We love Laurence Maroney.
• The Pirates love "The Sopranos."
• Yet another tough week for Pac Man Jones.
• Robots, on camels.
• Gonna Make You Sweat.
• So close now, Rick. So close.
• Elijah Dukes is on the air.
• Sammy Sosa, hit ball.
• Tiger Woods, spawning.
• Great spelling at the College World Series.
Some sad news, kids: If you've enjoyed Weekend Daddy for the last year-plus, you only have two more weekends to enjoy him: The Mighty MJD is leaving us after next weekend. The guy has essentially been working seven days a week for more than a year now, which is amazing even before you realize how outstanding he's been. So enjoy him while you can before you know, AOL turns him into even more of a megasuperstar. We're off to Shea now; see you Monday ... when the Leitch family, visiting for the Cardinals-Mets series, stands behind us in our apartment and asks us when we're gonna make them grandparents.